Lync 2013 for iPhone – No Video for older phones?
The Lync 2013 client has now been released for Android, Windows Phone and iOS. For a good look at the features (shown off on a Windows Phone) see Justin's blog post, but I noticed something odd yesterday with the iOS client.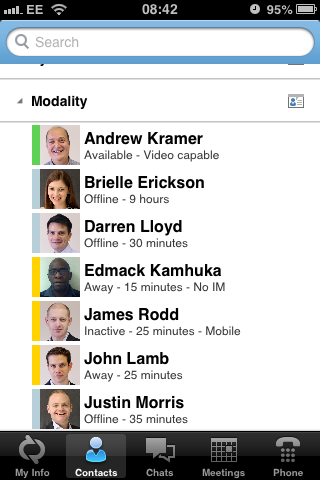 I have an (old) iPhone 3Gs, however the app installs fine, and is pretty responsive. It's impressive given the age of the technology it's running on, and it shows that Microsoft have invested time in understanding each architecture they've ported the apps to.
All the features are available to me, however, when I try and place a call, only voice calls are available, not video: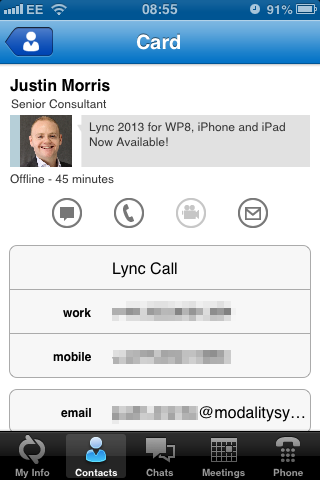 The video icon is greyed out. I don't know if this is because the hardware can't support streaming high-quality video, or whether it's because the 3GS only had a rear-facing camera, but it's worth noting.
By the way, the new meeting list, and meeting join is really nice (but again, no video for me):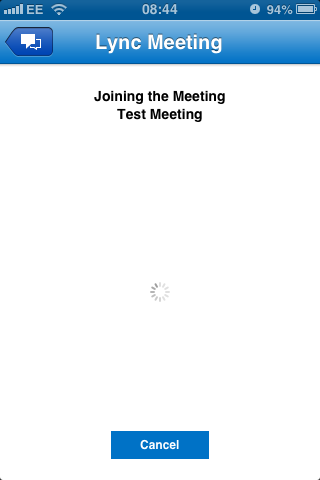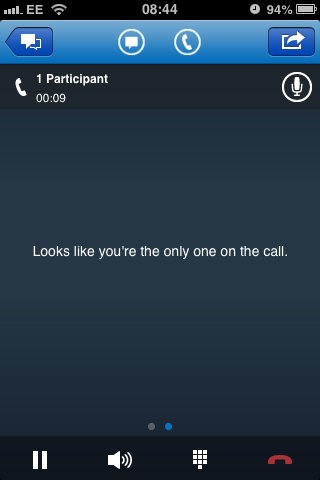 Maybe I just need a new phone! iPhone 5 or Windows Phone, that's the real question…