Microsoft announces the preview of the Skype Bot Platform
At Build 2016 today, Microsoft announced a new Skype Bot  Platform to enable developers to write automated applications for the Skype Consumer network.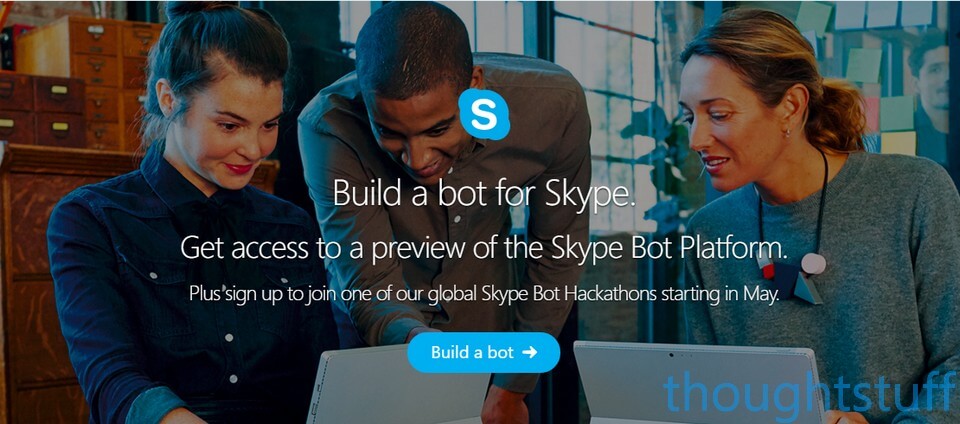 Microsoft Build is an annual conference event held by Microsoft, aimed towards software and web developers using Windows, Windows Phone, Microsoft Azure and other Microsoft technologies. It's Microsoft's conference for Developers!
Details are still emerging of the new platform, but it's the first major developer announcement for the Skype Consumer Platform for a while.
Edit: The Skype Team just posted a new blog post announcing the Skype Bot Patform.
Developers can sign up to get access to the preview program by registering here: https://www.skype.com/en/developer/signup/
The demo at the keynote showed off a rich, Azure-based platform which delivered sophisticated machine-learning capabilities: