New Collaboration Tools for PowerApps let you embed Teams functionality, coming soon
Announced at Microsoft Build 2022, Microsoft is bringing some collaboration functionality from Microsoft Teams into PowerApps, letting developers embed it inside their own apps.
Using PowerApps (a low-code tool for building applications that run within the Microsoft 365 ecosystem), developers will be able to add capabilities such as Chat, Meetings, Tasks, Files & Approvals into their applications: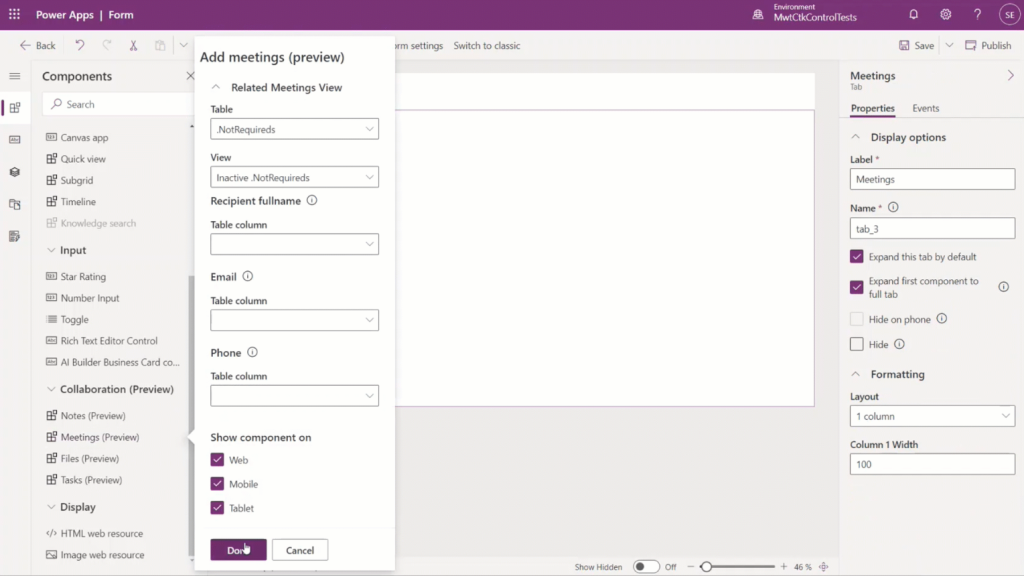 As you can see from this screenshot, this feature is still in preview / development. It's missing icons and some of the column headings seems like they don't make sense. I expect all this will be tidied up prior to being available though.
This is expected to be available in preview "this summer", and you can read more information about this on the news release.
What about pro-developers though?
For pro-developers, the Microsoft Graph API has evolved over the last year or so and now it should contain enough endpoints such that you can now embed Teams features into other applications. For more information, check the latest beta endpoints, where the most functionality is.
Written by Tom Morgan

Tom is a Microsoft Teams Platform developer and Microsoft MVP who has been blogging for over a decade. Find out more.
---