Skype for Business Client Update Video Webcast: Announce Offline Messaging!
The Skype for Business client team just finished participating in a video webcast, showcasing some of the new stuff that's coming soon:
You can watch the full presentation here: https://join.services.skype.net/microsoft.com/f1a0d30d-39d2-476b-afb7-dc81f0403005/en-US/
Here are some of the highlights. The team were covering the Windows client, talking about what's new.
Coming pretty soon: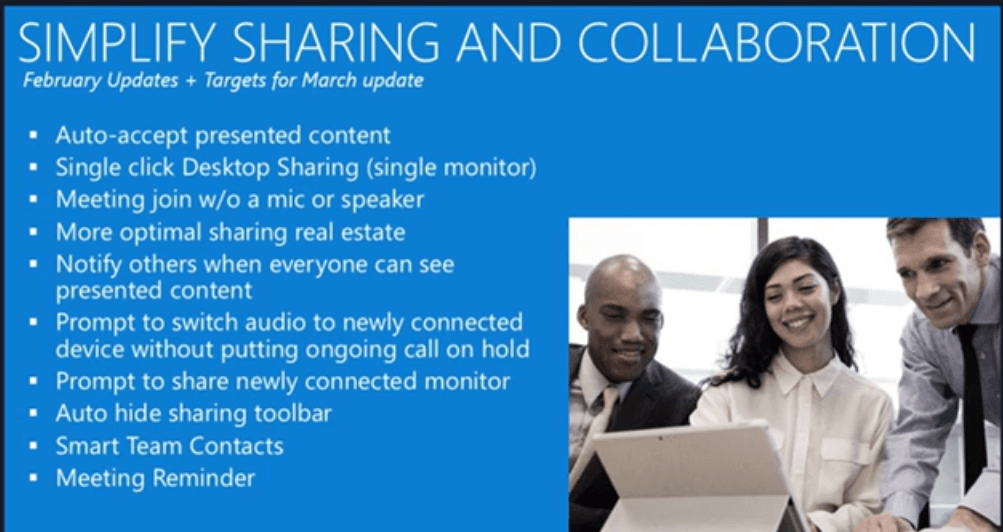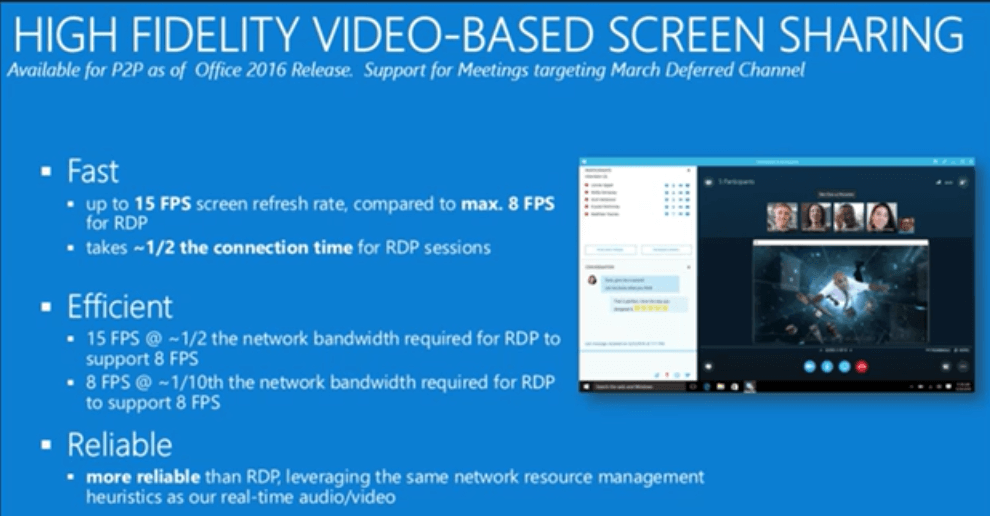 There's also some interesting stuff coming involving OneDrive and co-authoring Office documents:
Offline Messaging
A big new announcement was offline messaging. This sounds like it will allow you to send messages to users when they are offline. The messages will either be delivered via email or kept until the next sign on. This is really welcome – more and more people are using Skype for Business out in the field with 3G and 4G connections that mean they drop in and out of the network.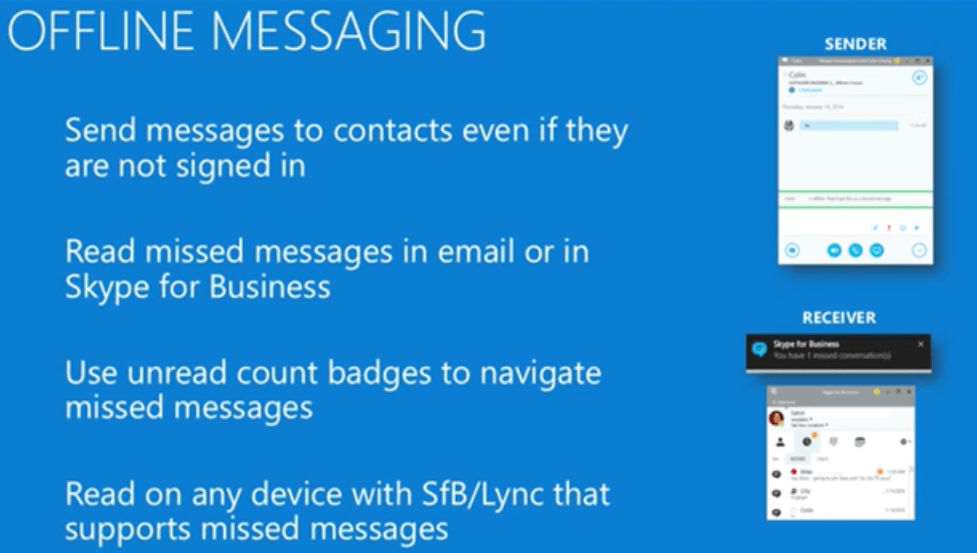 Deployment Channels
There was also some really useful information about the different deployment methods now being used. Some of these have recently been renamed so it was good to have some explanation of them: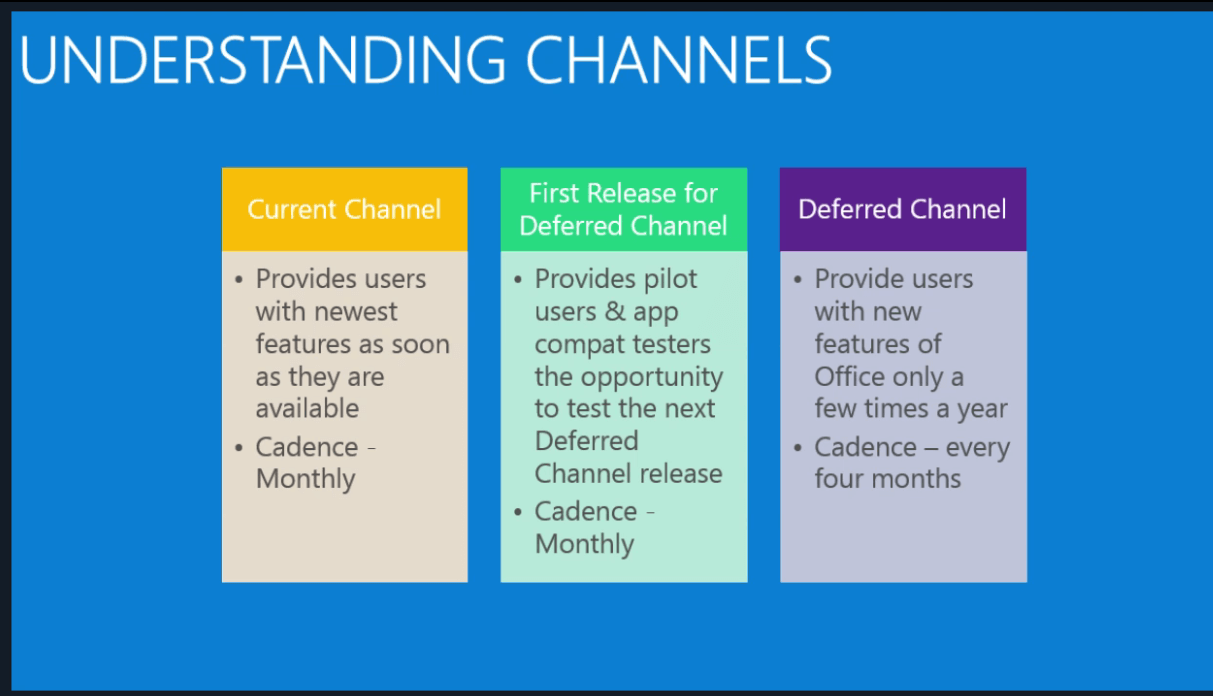 Of course, a really popular question is how you can configure those channels. In Office 365 you will be able to configure exactly who gets what: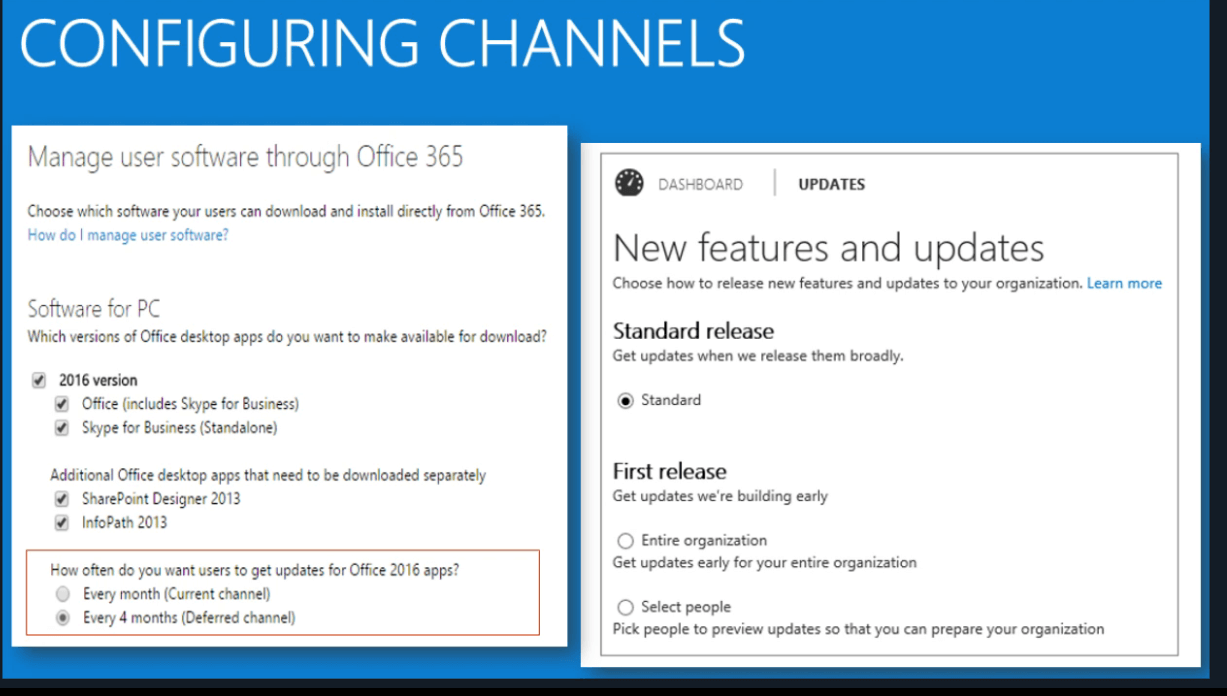 There are also some rules/gotchas about mixing and matching the different versions, which it's worth paying attention to: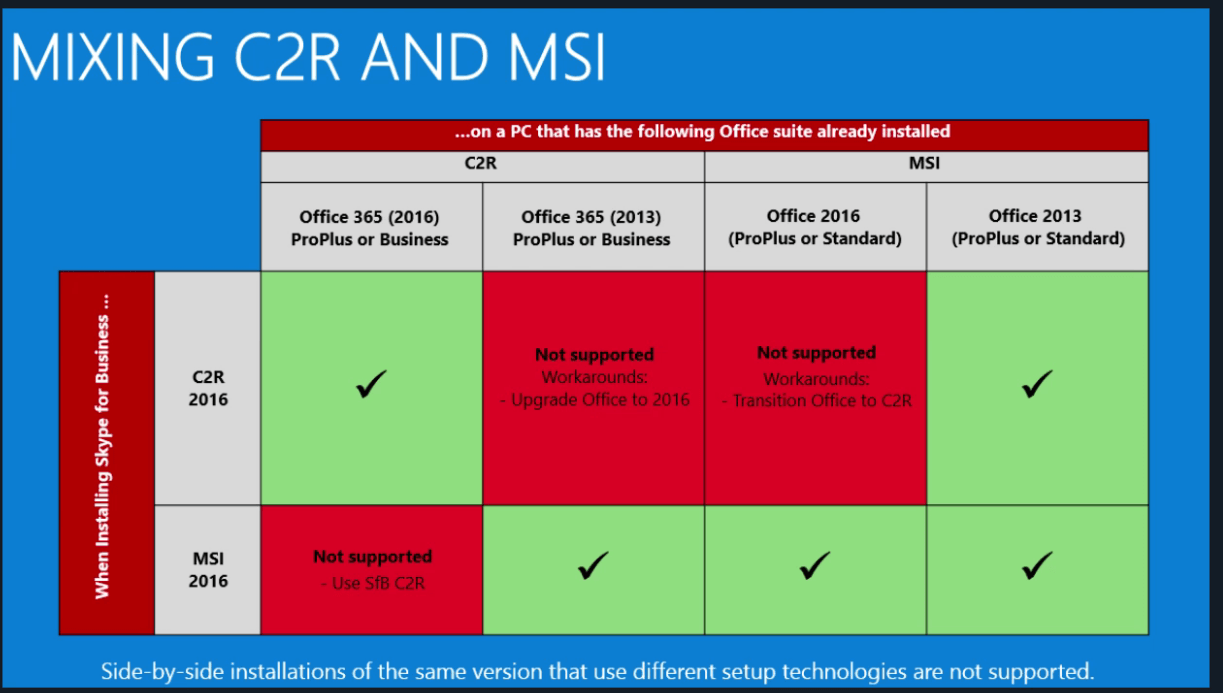 More information on all of this as it becomes available, but wanted to share with you early! For the full story, go watch the video!