Why Lync Conference 2014 was the best one yet for software developers (and why BillG is a genius)
I'm going to come right out and say it: this year's Lync Conference was the best one yet for Lync application developers.
This is tempered only slightly by the 2014 conference being only the second Lync conference, and the first one that I attended. However, I do think it's been an important event for developers, with the spotlight moving right over to focus on applications and software.
It started in the keynote.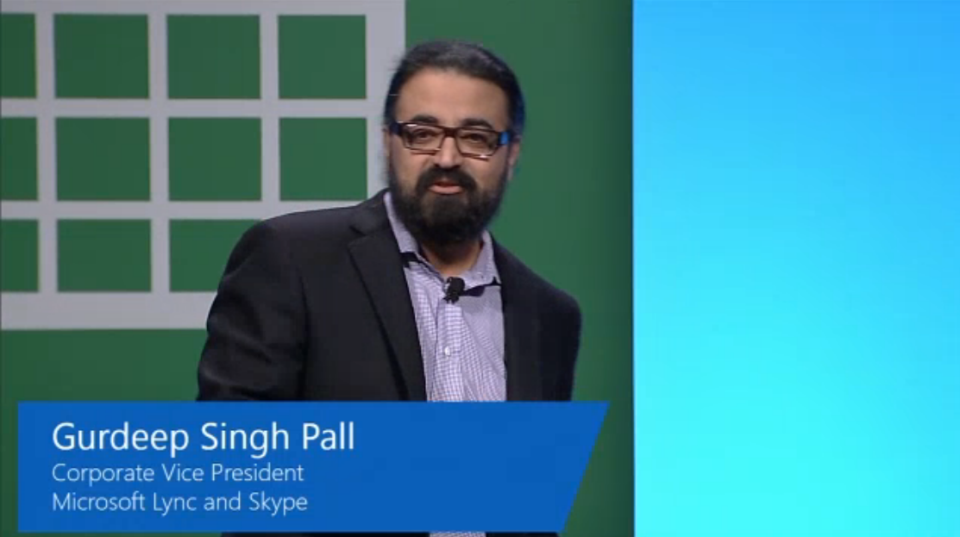 Gurdeep spoke about where Microsoft had come from, about the era of Unified Communications. Then he said:
"I believe that in every decade there is a new way to think about things. Today we can shut the era of Unified Communications and move on to the era of Universal Communications."
Derek Burney then demonstrated showing Lync voice and video in a web-browser: new technology that will be coming to developers this year. Gurdeep also talked about his time working in AI research, and how he sees this impacting how our applications communicate with each other, and with Lync.
Universal Communications
To really understand what is meant by Universal Communications, it's necessary to listen to Albert Kooiman. Albert has been with Lync since the start: in fact during the conference he joked that if archaeologists found a mummy and asked it about UC, its first question would be "Is Albert still there?". Well, Albert IS still there, and with his experience comes an interesting view about where all this is heading.
Albert talks about the Platform Vision for the Lync team: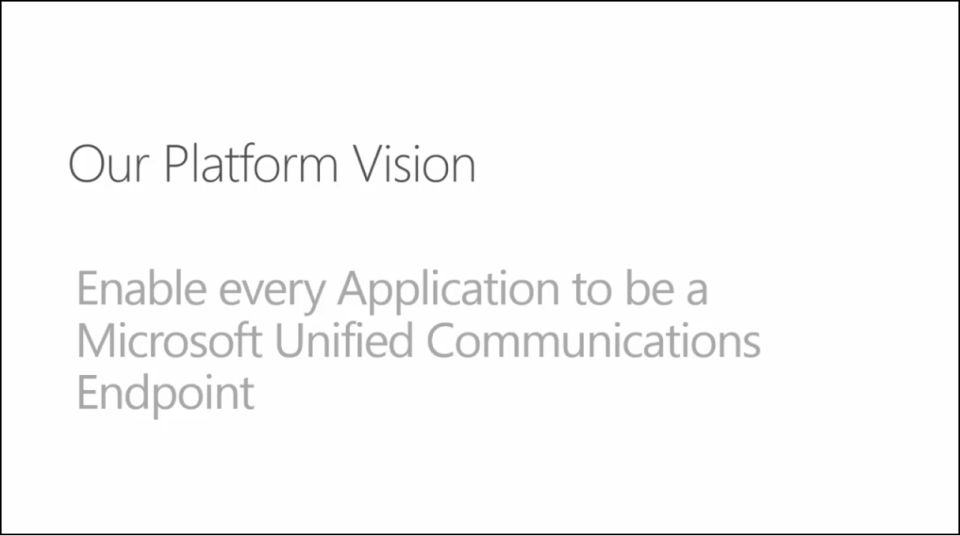 Enable every Application to be a Microsoft Unified Communications Endpoint
According to Albert, this has always been the dream, but it's only now that it is being made possible. Before, there were other problems, more important things to think about. Unified Communications had not yet been achieved, and Microsoft had only just entered the world of telephony.
Albert recounts a fascinating encounter from the early days. In those days, product groups were subject to an annual review from the Microsoft CEO – the billg review. Apparently, at one of these reviews Bill didn't like the way the team was going, he didn't like anything that was copying existing PBXs, didn't like VoIP.
He asked:
"What is our Strategy?"
He kept asking, becoming more agitated each time, until finally answering his own rhetorical question:
"Our Strategy is software."
Our strategy is software. Nearly 10 years ago, this was always the goal. As a software developer, this is nice to hear, but it's also testament to Gate's foresight – not to copy everyone else but to set Microsoft apart and differentiate their offering for long-term success.
Our strategy is software: this gives us confidence that Microsoft will continue to develop APIs for Lync and its ecosystem that allow us innovate and create solutions for our customers.
Our strategy is software: we can look forward to new APIs, new ways of developing, new ways of interacting with customers to create amazing communications-enabled experiences.
Our strategy is software: Enabling every application to be a Microsoft Unified Communication Endpoint.
Sources: