Products
AutoAssist for Microsoft Lync
---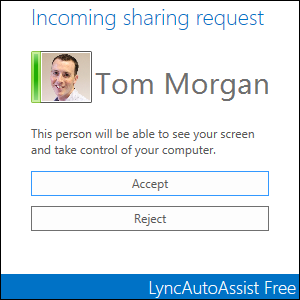 AutoAssist for Microsoft Lync simplifies remote access by automating the desktop sharing process, without the user needing to know how it works.
It's a application for Lync 2013 which is installed onto end-users machines.
Administrators can then send a simple keyword via IM, which will automatically start a remote sharing session, without the user needing to do anything. AutoAssist is available free for personal, single use.
Download your copy at autoassist.thoughtstuff.co.uk
Call Lync IE Accelerator
---
The Call Lync IE Accelerator is an Internet Explorer Accelerator which allows you to select any number and call via Lync, not just internationally formatted numbers.
Microsoft already provide an add-on to allow you to place calls from Internet Explorer via Lync, but it will only recognise numbers which are fully formatted (e.g. +441243123456), Many web pages don't conform to this standard, instead showing numbers in a local format. However, the chances are that your Lync setup will recognise them, especially as you are likely to be calling numbers from your local area. Call Lync IE Accelerator will pass the number to Lync and allow you to place an outgoing call.
Call Lync IE Accelerator is free to use, and can be downloaded from the Call Lync IE Accelerator page.
Lync Auto Answer
---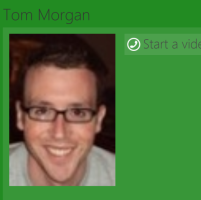 A free, open-source GitHub library to allow you to create auto-answer kiosks using Microsoft Lync.
LyncAutoAnswer.com was created as a collaboration project with Scott Hanselman to make it easy for anyone to use both UI Suppression Mode, and automatically answer incoming video calls. You can either just take the library and create your own kiosk, or start with the sample solution which shows a user's presence, photo and activity, and automatically answering incoming video calls.
For more information, and to fork the code, visit LyncAutoAnswer.com.