Live Coding! Build a bot in a session at UC Day 2017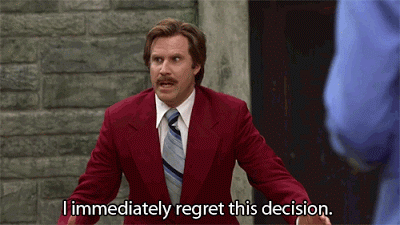 Well, it seemed like a good idea when I filled in the Session Submission form 🙂
I'm going to be giving a session at UC Day 2017, but this year it's going to be a bit different.
No slides. No gentle introduction.
I'm going to (attempt to) build a fully working bot during the course of the session, whilst explaining what I'm doing and still making it interesting to watch. Fuelled with conference coffee and (hopefully) pastries I'm going to build a bot which:
gives you real information about UC Day sessions
uses Artifical Intelligence (AI) to take a user question and work out the right answer
uses the Microsoft Bot Framework
can be accessed on Facebook Messenger, Microsoft Teams, Skype, Skype for Business, embedded in webpages etc.
I'm giving some thought to how I'm going to deliver this session. You won't need to be a developer to attend the session: there will still be plenty of useful information and things that don't require coding to work.
If watching me attempt this obviously foolish endeavor sounds like your idea of fun, then make sure you've got your (free) ticket to UC Day 2017. The event is taking place in Birmingham, UK on October 9th 2017.
Also at UC Day…
If that's not enough, there is loads of other stuff happening at UC Day this year. There are 5 full tracks focusing on the very best of Microsoft productivity and collaboration technology: Azure, Office 365, Skype for Business, Exchange & Cloud. There are speakers coming from all over the world to present their knowledge. Sessions are technical and content-heavy, unlike some other conferences which tend to stuff theirs with sales-led pitches. And of course, with all that technical talent in one place, there are plenty of opportunities for networking, making new friends, catching up, getting your tricky questions answered etc.
Thanks to the event sponsors the event is again free to attend this year. Tickets are limited though so make sure you register for yours today.
And if you're able to make it, I encourage you to register for the Pre-Event Quiz Night, which is always a great laugh and a chance to meet everyone before the conference really gets going. There are only 100 tickets available for this event though so secure your place now!
Written by Tom Morgan

Tom is a Microsoft Teams Platform developer and Microsoft MVP who has been blogging for over a decade. Find out more.
---