I'm Speaking at Commsverse July 7th 2020
I'm excited to be speaking for the first time this year at Commsverse. It's not been the start to the conference season any of us planned for or wanted, but we're re-grouping and coming back stronger than ever.
Commsverse was originally going to be happening in April, and is now an online event in July. It is FREE to attend with a small fee for being able to access content on-demand.
I'm going to be talking about Power Virtual Agents and Bot Framework this year: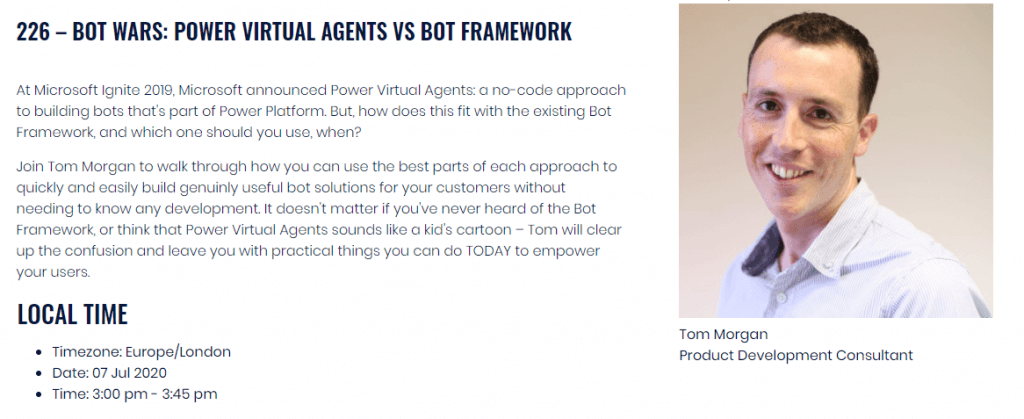 Make sure you register to watch this and many other sessions at Commsverse this year – it's going to be a really good event.
Written by Tom Morgan

Tom is a Microsoft Teams Platform developer and Microsoft MVP who has been blogging for over a decade. Find out more.
---