TechSmith Camtasia 2021 now available: and it's still my go-to for video production
Disclaimer: TechSmith have kindly provided me with a single-user license key for Camtasia, in order that I can continue to provide videos to the community.
I've been using Camtasia for as long as I've been producing videos. I think my first Camtasia-produced video is this one: Creating a UCMA Application & Application Endpoint in December 2012, nearly 10 years ago!
I've tried using other video production software in that time, most recently dabbling with DaVinci. However, I keep coming back to Camtasia for my videos for a few reasons:
There's a low barrier to entry. You don't need to be a video expert or understand a whole lot about video production to get started.
Whilst it might not have all the advanced effects and capabilities of other software packages, it has everything needed for 99% of the videos I produce.
It's quick. Video editing is a time-consuming process but I'm much faster using Camtasia than anything else I've tried. I expect some of that is product knowledge, but also it's probably related to the second point above.
Camtasia 2021 has just been released, meaning that if creating more videos is on your 2021 "to do" list then it could be a good time to get started. Also: if you thought Camtasia is just for screen-recording then you definately need to investigate it further!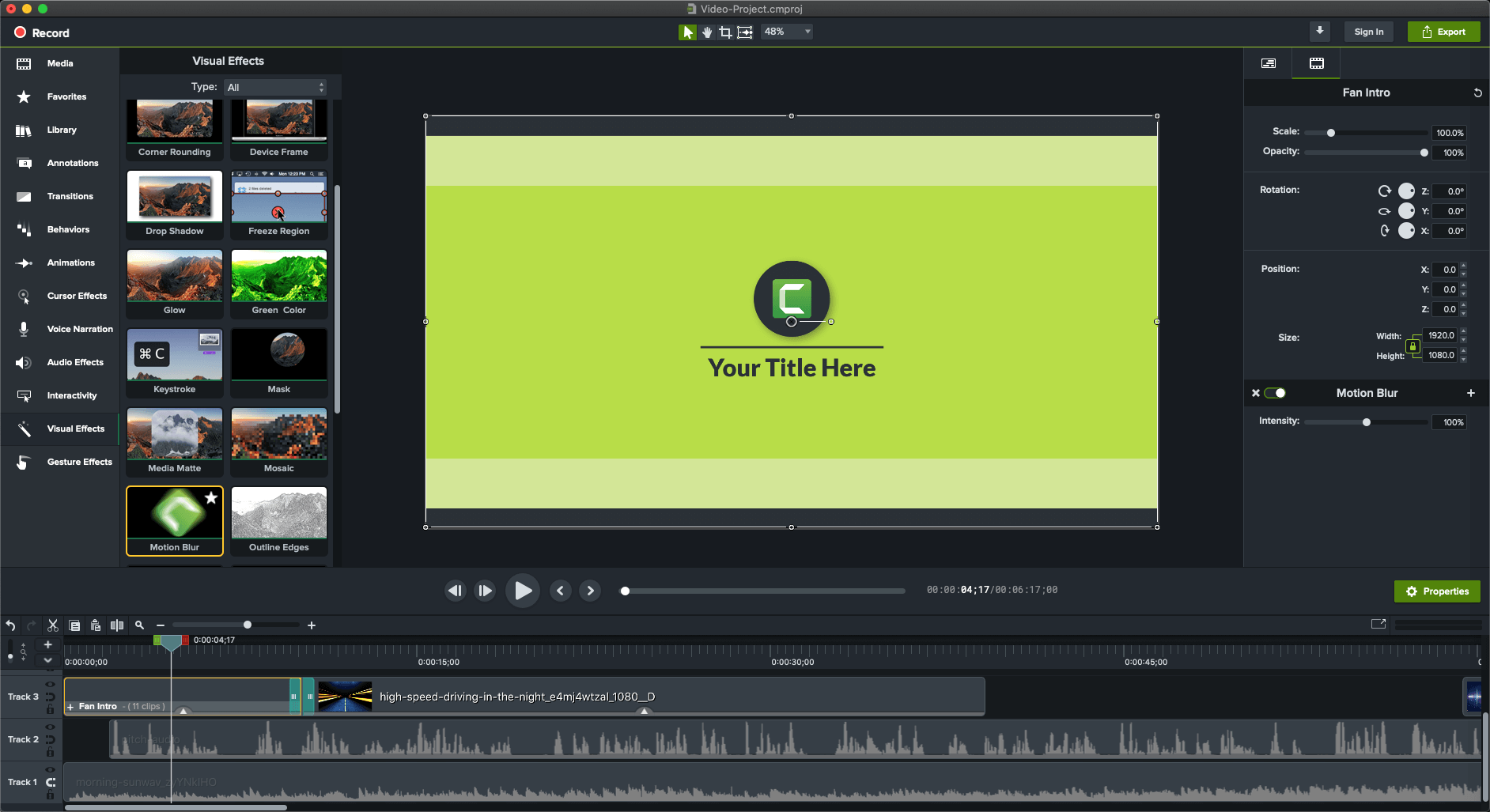 This release comes with some new features of interest. I haven't listed them all, but here are the ones that stood out for me:
there are more transition effects. Camtasia has always had a good selection of transitions but I've tended to stay away from the crazier ones, instead settling for fade transitions. 2021 has some new, subtle transitions though which look really professional and which I'm going to be trying out in upcoming videos.
there's now support for Proxy Videos. This is useful for editing really long videos like conference days. It's a low-resolution version of the video which you can use for scrubbing and editing. This means that working with the video is nice and faster (because it's lower quality and smaller), but when you export the high-resolution version is used.
Corner Rounding Effect. I was looking for exactly this feature in OBS just yesterday. Sure, it's possible – but if I create my own overlay item etc etc. I didn't really have time for that, but wanted to single-click "round the edges" of a feed. This is a similar feature, and I will definitely be using this in future videos.
For some of my videos I voiceover a music track. That's always a bit fiddly to get the levels right, and I often avoid doing it because of the extra time it takes. In a great example of how Camtasia makes things easier – this auto-ducking is now a single-click feature.
By the way, if you want a much more comprehensive review of new features in Camtasia 2021 from someone who has really dug into this new version, check out Cristian's blog post: What's new in Camtasia 2021: All the new features, functions and improvements: Graphicious: Web design, graphics, branding.
I'm excited to try out some of these new features. I'm overdue creating another video and it's on my 411 for May, so I should get a chance to use them for that.
If you're looking to get started creating videos (and it's not as hard as you think!), or you're a long-time Camtasia user looking for a productivity boost, check out Camtasia 2021 today. There's also a tutorial site of free training videos: which is value to anyone who isn't already a Camtasia Expert – including me, I've already used a few of this videos this week!