What is Microsoft Loop?
At Microsoft Ignite November 2021, Microsoft announced Microsoft Loop – a new app that will "enable teams to think, plan and create together". But, what is Loop, how does it fit into the existing tools, and how will it change how you work?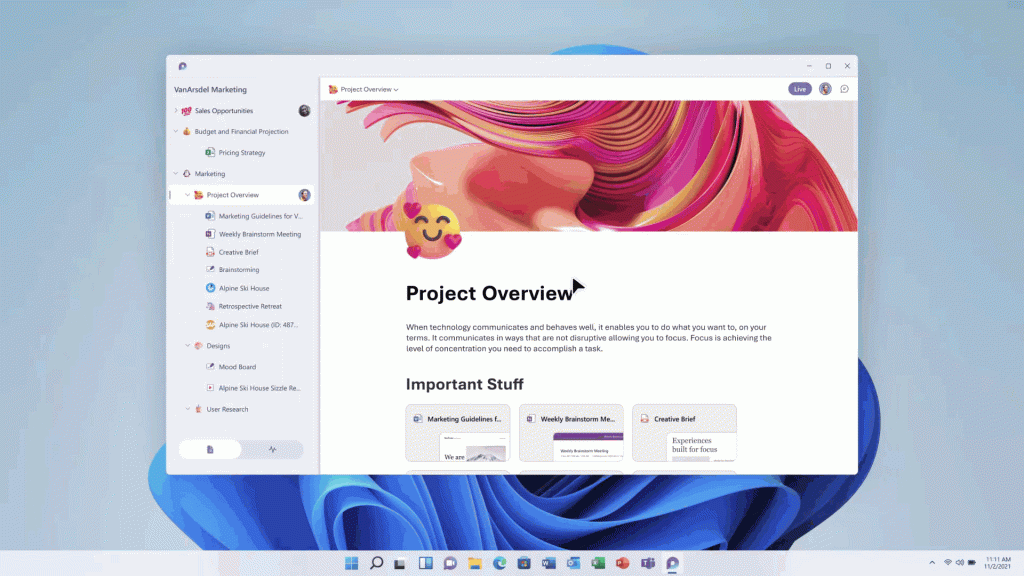 What is Loop, really?
Microsoft Loop is a collective name for three separate things:
Loop components
Loop pages
Loop workspaces
Loop Components
Loop components are Fluid Framework components, under a new name. They are built using the open-source Fluid Framework platform and provide developers with drop-in real-time collaboration. Examples of Loop components include simple objects such as lists, tables, string etc. They can also be more complex and involved, for instance, a Dynamics Sale Opportunity.
The list of Loop components is growing over time, with the most recent additions being voting table and status tracker.
The key thing about Loop components are that they are constantly in sync with each other. Place the same component in two places, or expose it to multiple users, and edits made in one place are seamlessly replicated in all of the other places, without developers needing to write all of that logic.
Loop Pages
Loop Pages are containers for Loop components. Users can organise and layout different components in a way that makes sense for them. Loop pages can be small or large. They seem sort of similar to Fluid containers if you are familiar with the Fluid Framework architecture.
Loop Workspaces
Loop workspaces are like Loop pages, except they are more rigid and shared with multiple users. For instance, everyone in a team might all look at the same Loop Workspace.
Can I build my own Loop Component?
Not yet, but soon! The idea is that developers will be able to use the Loop system and create their own Loop components. Look out for more information on this at Build 2022.
How will this work with Microsoft 365 apps?
Microsoft are rolling out Loop components in preview across Microsoft Teams, Outlook and OneNote – expect these to show up in the coming months. In addition, a new experience for adding notes to calendar invites and meetings which is coming soon is all built using Loop components.
How can I find out more?
You can visit the main Microsoft Loop site for a high-level introduction and links.
You can also read the What's new in Microsoft 365 blog post which contains an overview of Microsoft Loop.
Written by Tom Morgan

Tom is a Microsoft Teams Platform developer and Microsoft MVP who has been blogging for over a decade. Find out more.
---