I'm speaking & building at Teams Nation on March 23rd
I'm excited to let you know that I will be speaking at Teams Nation on 23rd March 2022.

Teams Nation is a community-driven conference focused around Microsoft Teams. It's one-day only, but good luck getting to all the sessions you want to, because there are many of them: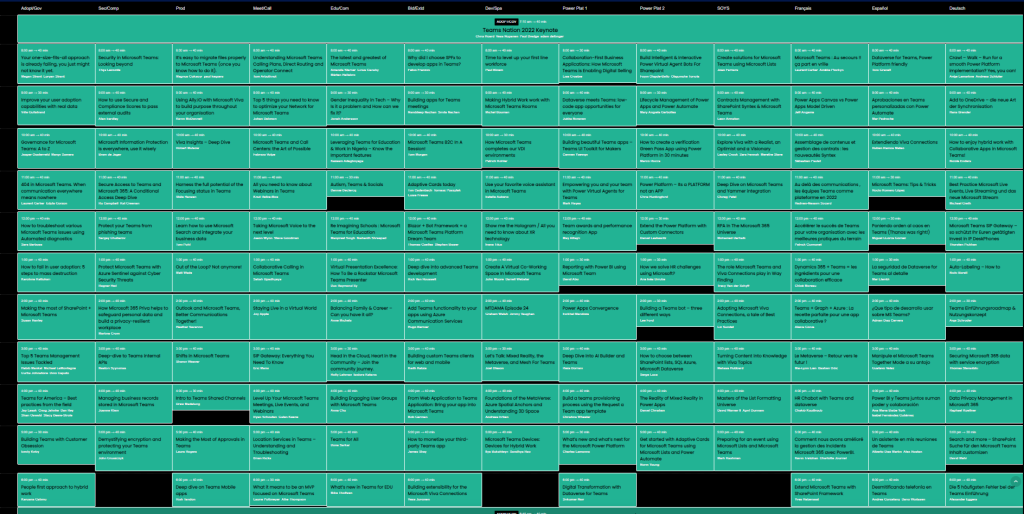 Luckily everything is recorded so you can catch up on anything you missed live. In fact you can watch the 2021 sessions right now.
I'm going to be talking about how you can take your existing Microsoft Teams environment and open it up (safely, of course) using the power of Azure Communication Services so that your customers (your non-technical, don't-have-teams, won't-download-an-app customers) can communicate with you in Teams. It's a win-win approach that keeps everyone happy and doesn't compromise.
I'm also going to be building a proof-of-concept application in the session to demonstrate this, and will post the code to GitHub so you can try it out afterwards. If that sounds interesting, join me live on the day to watch it happen and input into the building process.
TeamsNation is 100% free and happening online, but you do need to register at: teamsnation.rocks/register
Don't miss the afterparty as well…
Written by Tom Morgan

Tom is a Microsoft Teams Platform developer and Microsoft MVP who has been blogging for over a decade. Find out more.
---