Here's how Microsoft rank search results in the Microsoft Teams App Store
The Microsoft Teams App Store is the store experience inside Microsoft Teams where users can search for, and install, both first-party apps from Microsoft and third-party apps from ISVs.
The App Store contains a search feature to help users find which app they are looking for. An app's ranking in search results can have a huge impact on likely it is to be installed. In addition, the App Store contains a promotional banner where apps can feature. Deciding which apps are shown here is made by the Microsoft Teams store editorial team.
With developers now able to charge money for Teams Apps, understanding where your app will feature, and what you can do to influence that, can make a real difference.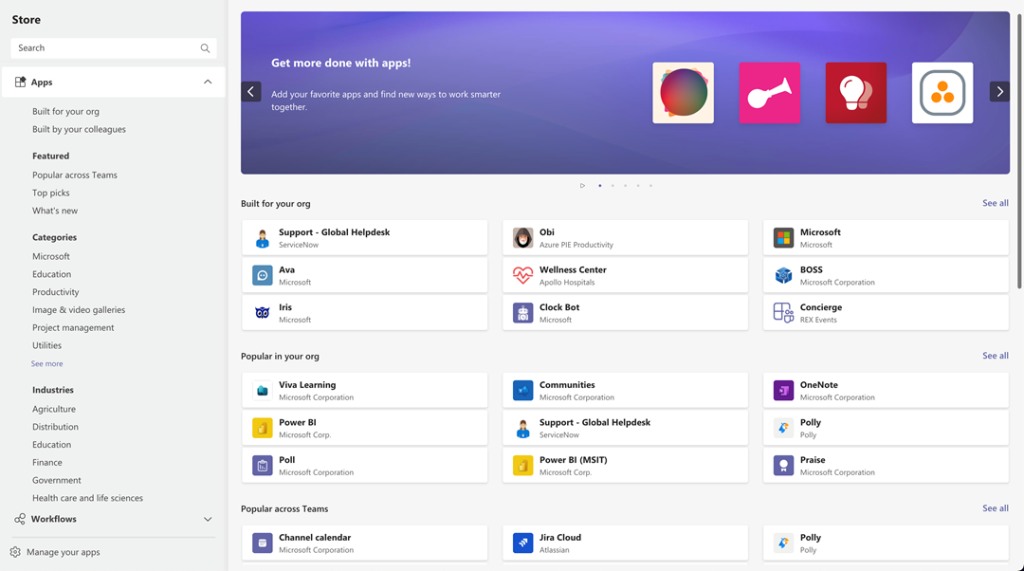 Thanks to a "disclosure statement" from Microsoft, we now have some more information about the ranking parameters that are used, both in search results and in promo placement. I've summarised them below, but you should check the original wording as it might change over time.
Key Points
These parameters aren't exhaustive but are intended to provide some understanding of the process
All apps are evaluated equally – including Microsoft's own apps. No publisher is artificially given an advantage.
Ranking Parameters
The 5 parameters used to determine placement are:
Historical usage data: Apps with higher volumes of usage in the Teams store tend to rank higher than apps with lower usage.
User engagement data: Apps with higher user engagement in the Teams store tend to rank higher than apps with lower engagement.
App quality and value: Apps that have distinct value and provide a high-quality user experience tend to rank higher.
Audience relevance: Apps that are likely to be more relevant to a particular audience (for example, based on their language settings and license type such as, Education, Enterprise, or Small and Medium business) tend to rank higher than apps that are likely to be less relevant.
App update or new release: Newly released or updated high-quality apps tend to rank higher than apps that were released or updated on an earlier date.
My Thoughts
Using usage and user engagement data makes a lot of sense. It does skew the process unfairly for new-comers as they will tend to rank worse than their more established competition, but if a new app can gain a small but loyal following then the user engagement data should play in their favour.
Ranking based on "distinct value" and "provide a high-quality user experience" seems quite subjective – one person's idea of value might be different to another. Equally, if the editorial team decide that conforming to the Teams App Design System is synonymous with high-quality, that will penalise those apps that may be very high-quality technically but look and feel different.
My 3 Tips for ranking high in Teams App Store results
Based on this information, I would suggest app developers consider doing the following:
Know your usage. Understand how many people are using your app and how engaged they are. What can you do to keep them more engaged? Could you provide them with new valuable information regularly to keep them coming back, because regular engagement will help rankings.
Make sure the App Store editorial team understand the value of your app. There is space in the submission material for you to describe how your app works and what it does. Use that space to ensure the team understand the value to the user your app is providing.
Release often. Remember that just re-publishing the web-site behind your app doesn't count. Version increment your manifest file, provide details of the changes, and consider if you can add extra capabilities.
Written by Tom Morgan

Tom is a Microsoft Teams Platform developer and Microsoft MVP who has been blogging for over a decade. Find out more.
---