AutoAssist gets airtime on The UC Architects podcast!
I'm pretty excited about this.
The UC Architects podcast is THE Unified Communications podcast, and has been in my playlist since I joined Modality. I listen to podcasts on the way into and out of work, and my standard sources are: Scott Hanselman, The Vergecast, and The UC Architects.
The most recent edition was recorded during the 2014 Lync Conference, right on the Expo Floor: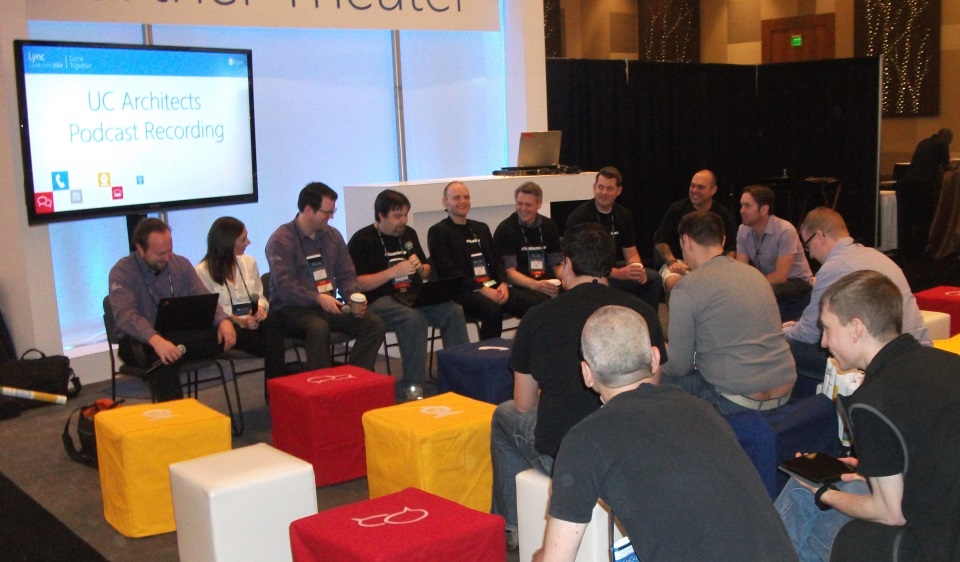 The podcast is full of interesting information about the Conference, as well as about Lync. (for instance, did you realise that the Key Note space was the same room they went on to use for Meals?!) Guests this episode include Jamie Stark and Lauren Husum, both of Microsoft. The team were also good enough to mention Auto Assist, the free tool I made a few weeks ago for making it easy to start a desktop sharing session remotely in Lync.
You can get this episode and subscribe on iTunes, Zune, RSS etc. You can also visit the show notes page, or download the MP3 directly.
Happy Listening!