Microsoft just dropped a demo of REAL TIME TRANSLATION in Skype Meeting Broadcast
It's a day for announcements!  At Enterprise Connect, Microsoft just showed off a demo of some changes that are coming to Skype Meetings Broadcast – real time captioning and translation!!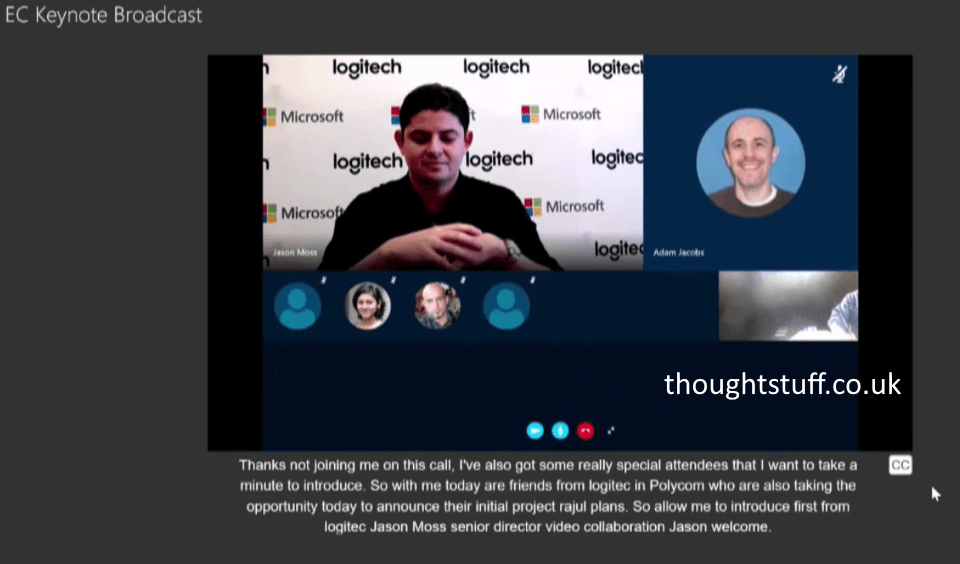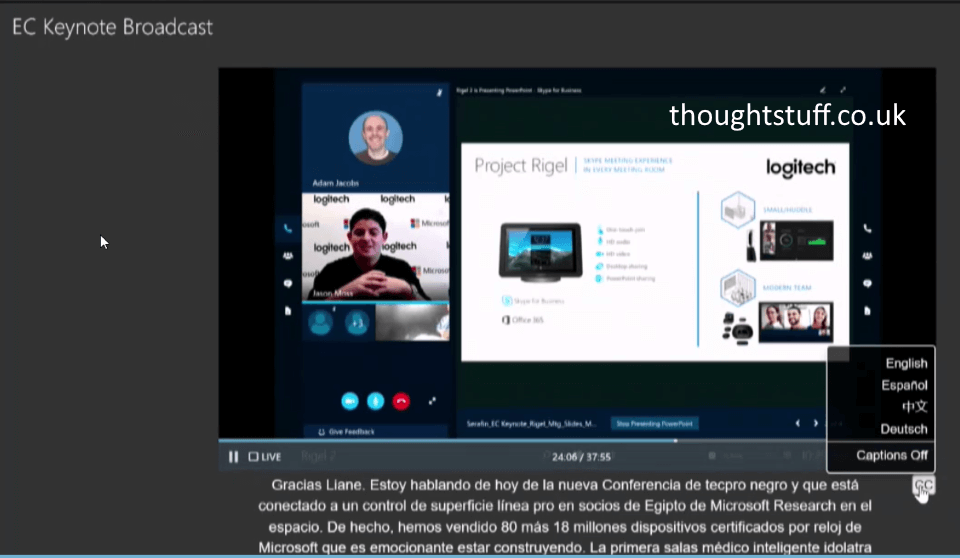 They announced it right at the end of this keynote. It's not ready yet, but even the fact that they are showing it is pretty amazing. It really shows what's possible and what's coming. More than that – the example they used (and in fact the screenshots above) came from the actual broadcast stream being used to stream the keynote (which I was watching!).