Ubiquiti UniFi AP AC Pro: first look
This isn't a post about Skype for Business, Microsoft Teams or development. It's part of a set of blog posts I'm going to be doing about the Ubiquiti Unify mesh WiFi system.
---
Introduction
When it comes to networking, I'm a hobbyist, not a professional. I like to think I know basic good practice, I can set things up and look after them, but I'd have trouble explaining exactly the difference between ac/n/g, and I'm put off ordering SFP cables because it all seems too complicated.
However, I like technology and I like to fiddle with things. That's what led me to decide to replace my home WiFi with the Ubiquiti Unify system. I'm going to publish a separate blog post about that soon, but leading up to that I've been taking a look at the individual components as I'm getting them out of their boxes.
When it comes to projects like home renovation, building things, or rewiring networks, I'm a planner. I like to know what's going to happen so that I can do research. Part of the fun of doing it is reading all the reviews, making choices about what to buy, trying to future-proof yourself etc. It took us nearly 3 months to buy a TV because I insisted on understanding how the model numbering system for the brand we wanted to buy worked so that I could more easily compare models as we saw them.  Whilst I was planning things for my new Unify network I had some questions that I couldn't easily find answers to. What I really wanted was a video of someone opening the box and going through all the parts. When I didn't find that video I decided to make my own. That's what these videos are.
Ubiquiti UniFi AP AC Pro 802.11ac PRO Access Point (UAP‑AC‑PRO)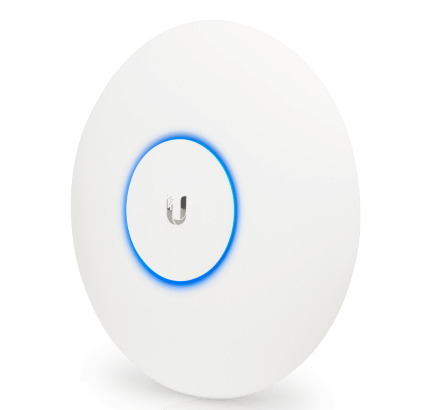 This video is for the UniFi AP AC Pro Access Point. It's designed to mount on a wall or ceiling and provide WiFi to a wide area: typically in a house this will be a floor or several rooms at once. It's simple to install in one sense because you can just plug it in and it will start working, but there are several different mounting options in the box. You can also mount it outside with some of the additional things in the box as well.