Microsoft Teams now works with Botkit, what this means for Developers
In a recent blog post, the Microsoft Teams development team announced their support for Botkit integration with Microsoft Teams.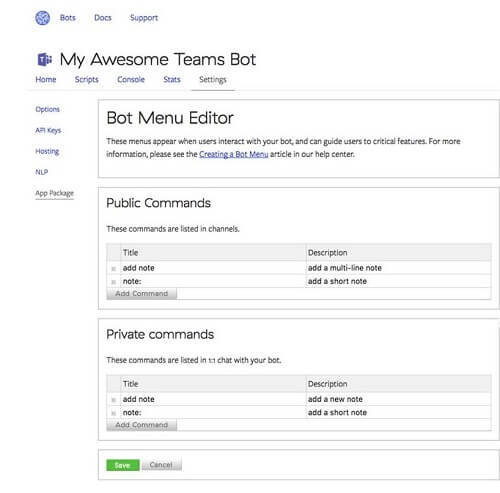 Botkit is a popular open-source bot building platform, primarily aimed at the Slack ecosystem but with support for multiple other platforms, including Cisco Spark and Facebook. With this integration, developers who have already built bots using Botkit can make them accessible from Microsoft Teams really easily:
You can read more about the integration here.
Why this is big news
Obviously, if you're a Botkit developer then this is good news, as it means that all the work you've already done to create bots can be easily ported over to Microsoft Teams. Builders of commercial bots now have access to a new set of customers.
However, for me the bigger story here is that Microsoft have taken the time to ensure that Teams works with Botkit at all. Remember, Microsoft has its own bot platform, the Microsoft Bot Framework. In many ways, that's a competing ecosystem to Botkit. "Old" Microsoft would have required developers to use Microsoft tooling across the board and would have mandated that bots in Microsoft Teams use Microsoft Bot Framework. The fact that someone at Microsoft has worked with Botkit to open up Microsoft Teams as a channel for their bots to be hosted on – that, for me, tells me that Microsoft thinks it's really important that Teams works with everything to become the central place to consume and work with information. That integration is more important than pushing Microsoft technologies.
Microsoft are pushing hard to make Teams the central point of information consumption for productivity workflows. Support for Botkit increases the amount of information presented to users through Teams, thus solidifying the Teams experience in daily use.
Written by Tom Morgan

Tom is a Microsoft Teams Platform developer and Microsoft MVP who has been blogging for over a decade. Find out more.
---