Microsoft Ignite 2018: by the numbers
Microsoft Ignite is Microsoft's annual IT Pro and Developer conference. This year it's happening on September 24-28 in Orlando. Registration is open.
There are currently 629 sessions at Ignite this year, available to view and search from the Session Catalog.
I've ingested the data from the Catalog and produced some visualisations in PowerBI to try and predict what sort of conference Ignite 2018 is going to be.
Note: all data is correct as of Aug 12th and is likely to change over time. I'll write up how I ingested the data just as soon as I've figured out a better approach that the one I used for this blog post, which is a bit hacky. I draw no conclusions from this data, I'm just presenting it for you to draw your own conclusions about it.
Here's a Word Cloud. Every session has zero or more tags attached to it, which I've taken and visualised to try and see if we can infer some deep hidden meaning…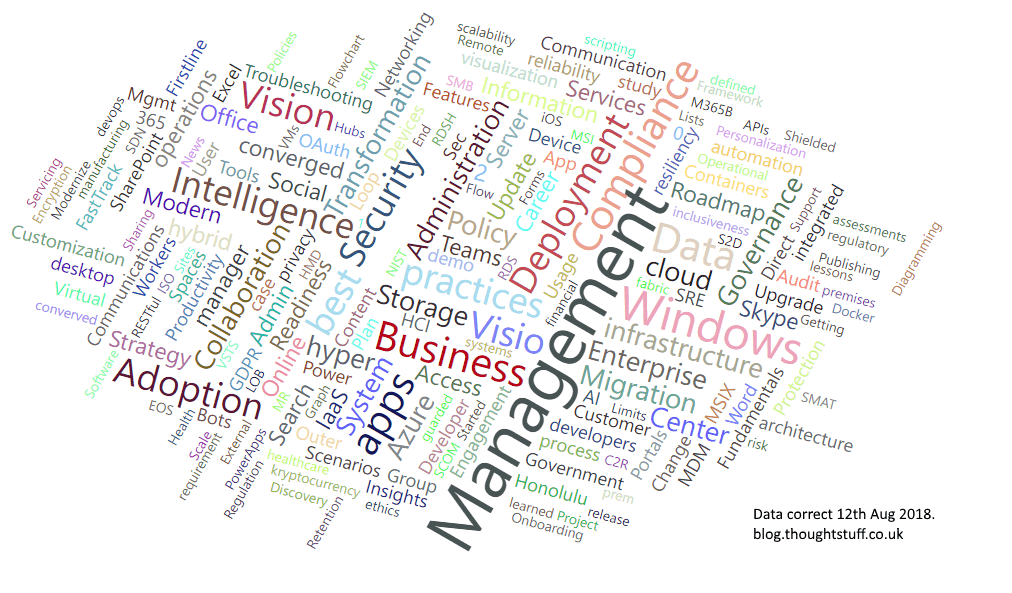 Some words that fall out: Management, Deployment, Compliance (GDPR anyone?), Intelligence and Adoption. Oh, and Windows – that's still there.
What Solution Areas are best represented at Ignite this year?
The numbers don't quite add up here, because there are some parent categories (such as Modern Workplace and Applications & Infrastructure) which then break down further (for instance Modern Workplace Security the Enterprise). However, you can see a real swing to Modern Workplace and Applications & Infrastructure, and perhaps away from Data & AI, compared to last year.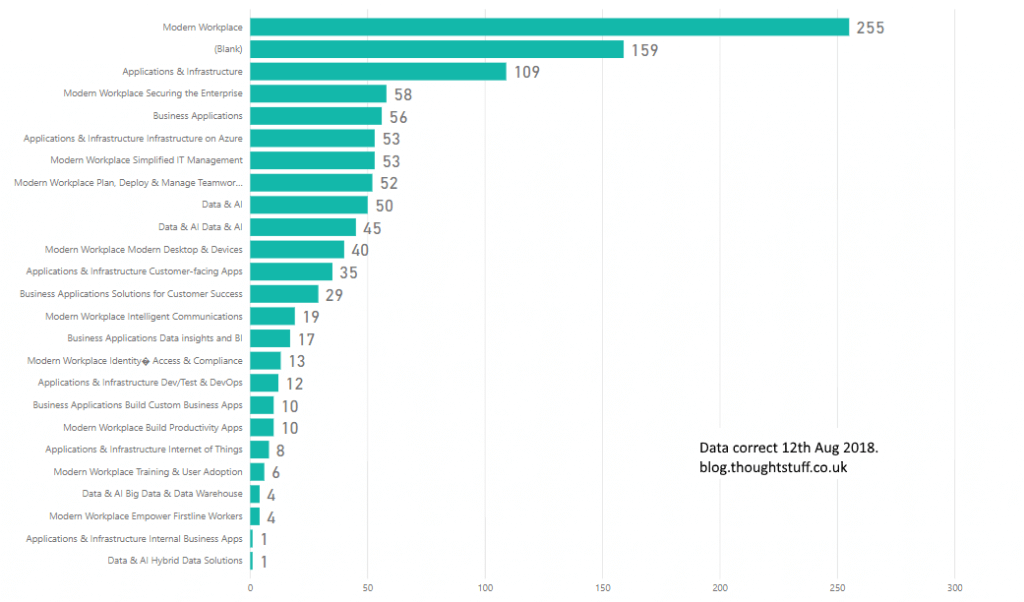 What Content Categories have the most sessions?
This might be more useful in determining the technical direction the conference is likely to take. Microsoft 365 is right up there, as you would expect. However, so is "CE", and I'm not quite sure what that stands for.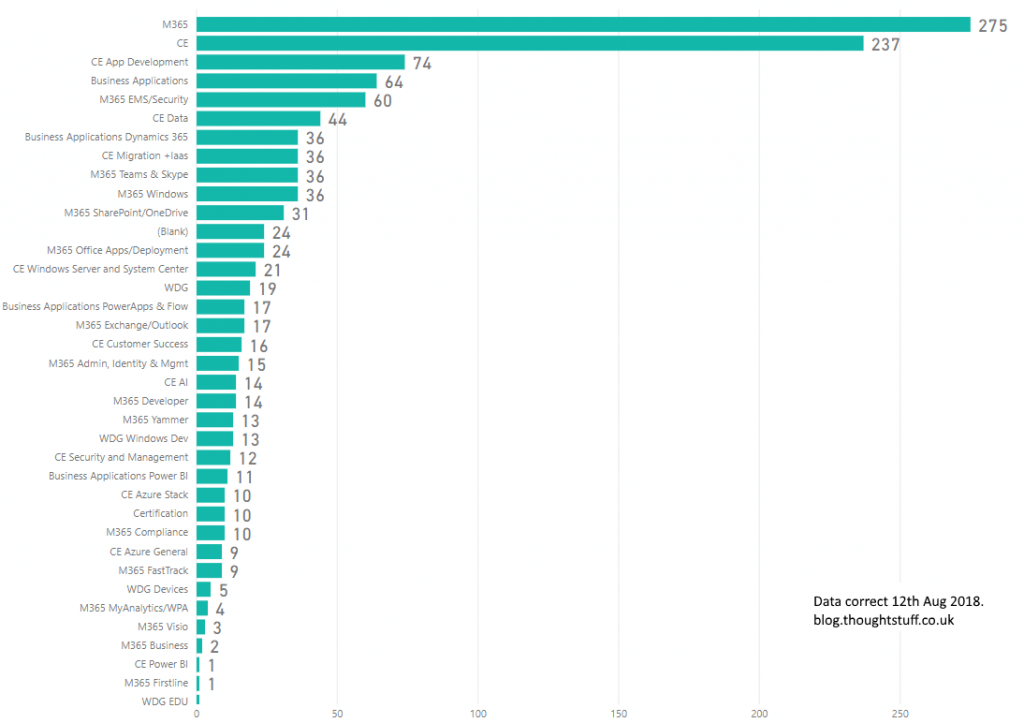 Which Products are most popular?
This is what every product specialist wants to know. It's also a really long list, so I'm only showing the top of it.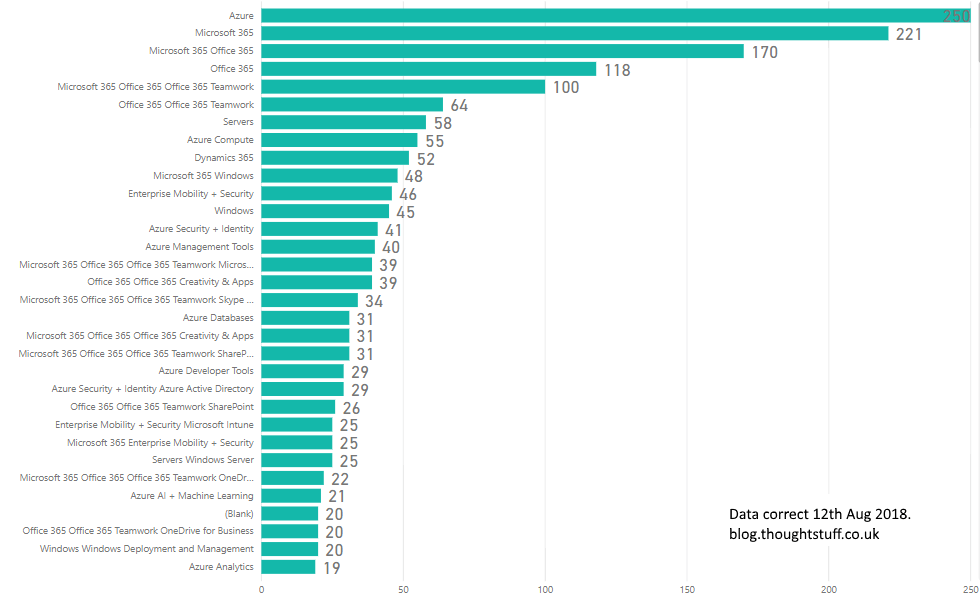 What sorts of Sessions will there be at Ignite?
As you can see, there are two types of breakout session – one 30 minutes longer than the other.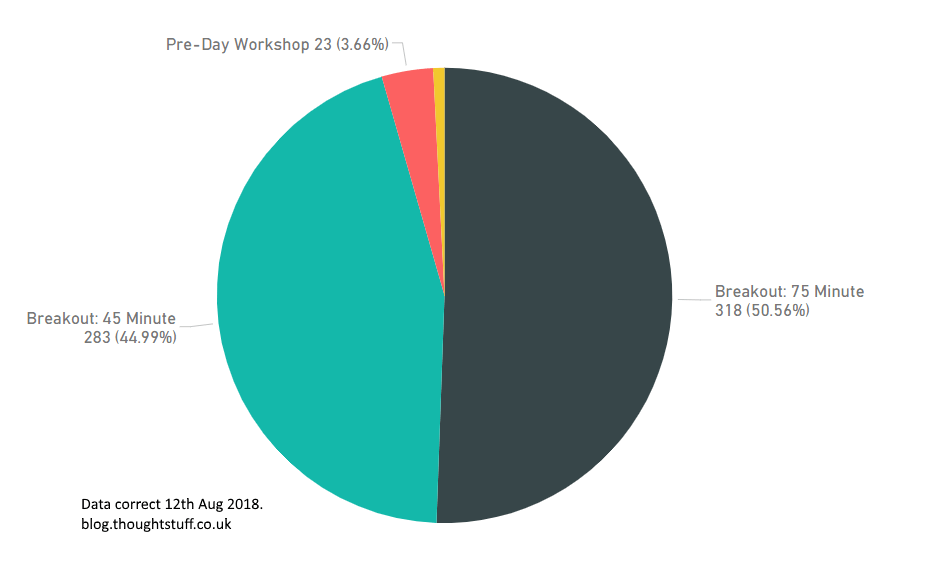 Whilst Ignite is mostly made up of 'normal' sessions, there are some other types of sessions happening as well, as you can see: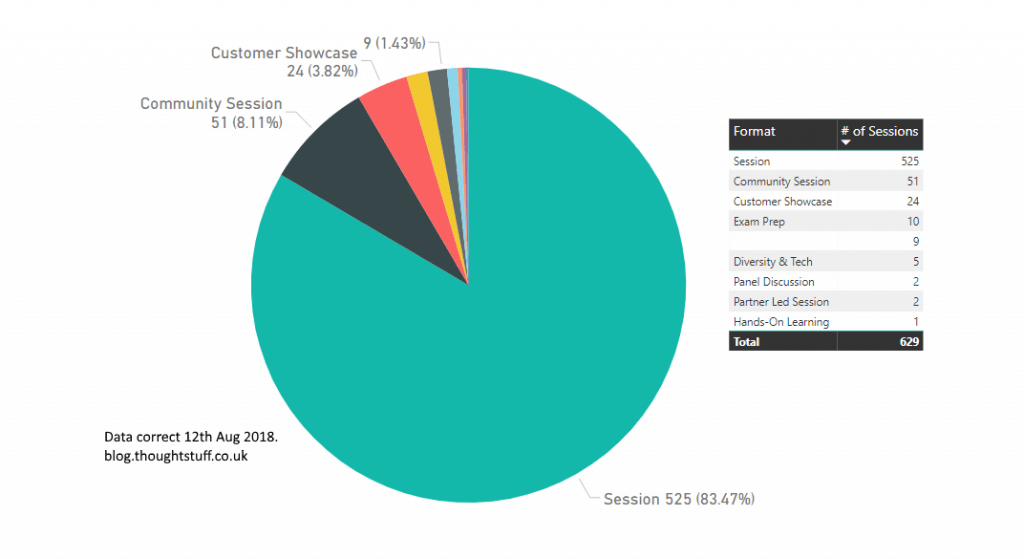 How Technical will the sessions at Ignite be this year?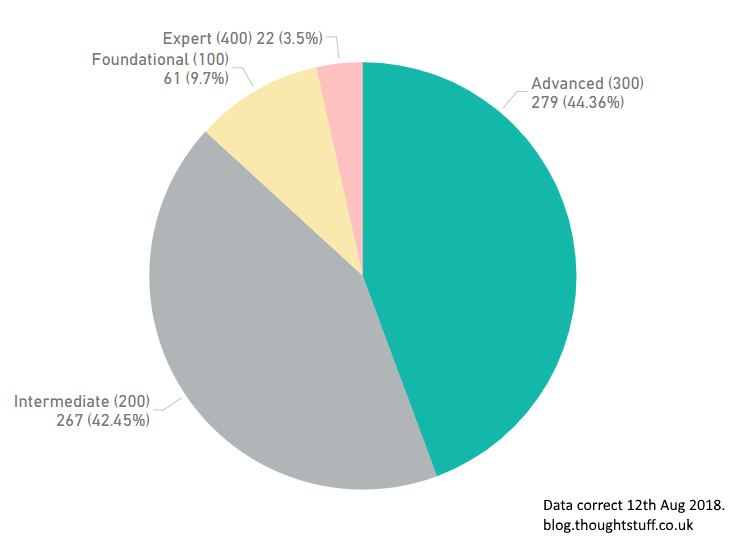 What sort of Speakers will be at Ignite this year?
Not all the data is available for this, as you can see, but where the speaker is known, I've plotted whether or not that speaker is from Microsoft: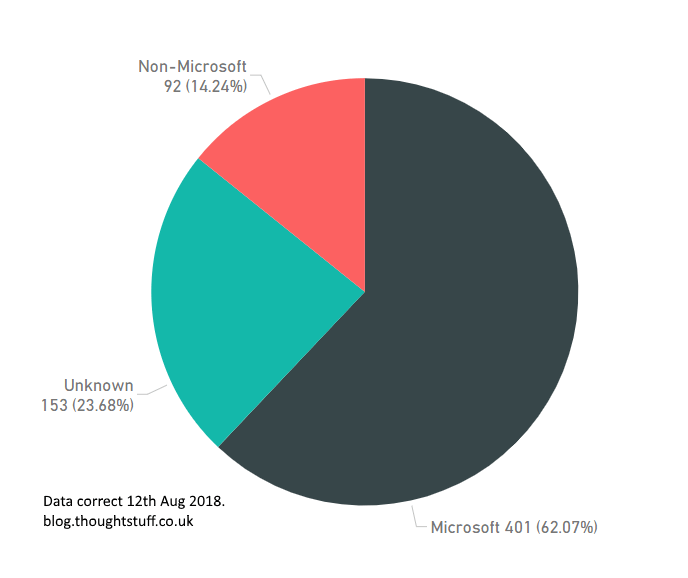 There are 476 sessions (75.68%) which have one or more speakers assigned to them. I've taken that list of speaker names and attempted to predict the gender ratio of the speakers, by using the NamSor API. It is, of course, subject to interpretation, prone to error and only intended to provide an indication: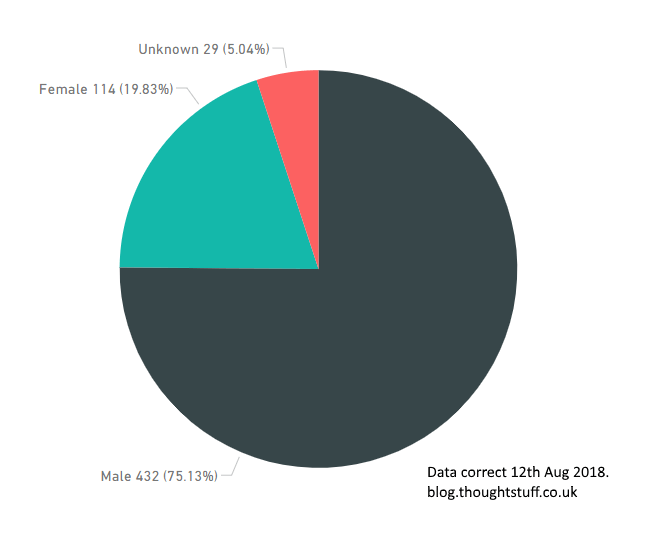 For those of you wondering where this data came from, I'll be doing a blog post later in the week, so look out for that.
Written by Tom Morgan

Tom is a Microsoft Teams Platform developer and Microsoft MVP who has been blogging for over a decade. Find out more.
---