Make the most of Microsoft Teams with these Tips & Tricks
In case you missed it, Microsoft has a bunch of handy tips and tricks you can employ to get the most from Microsoft Teams: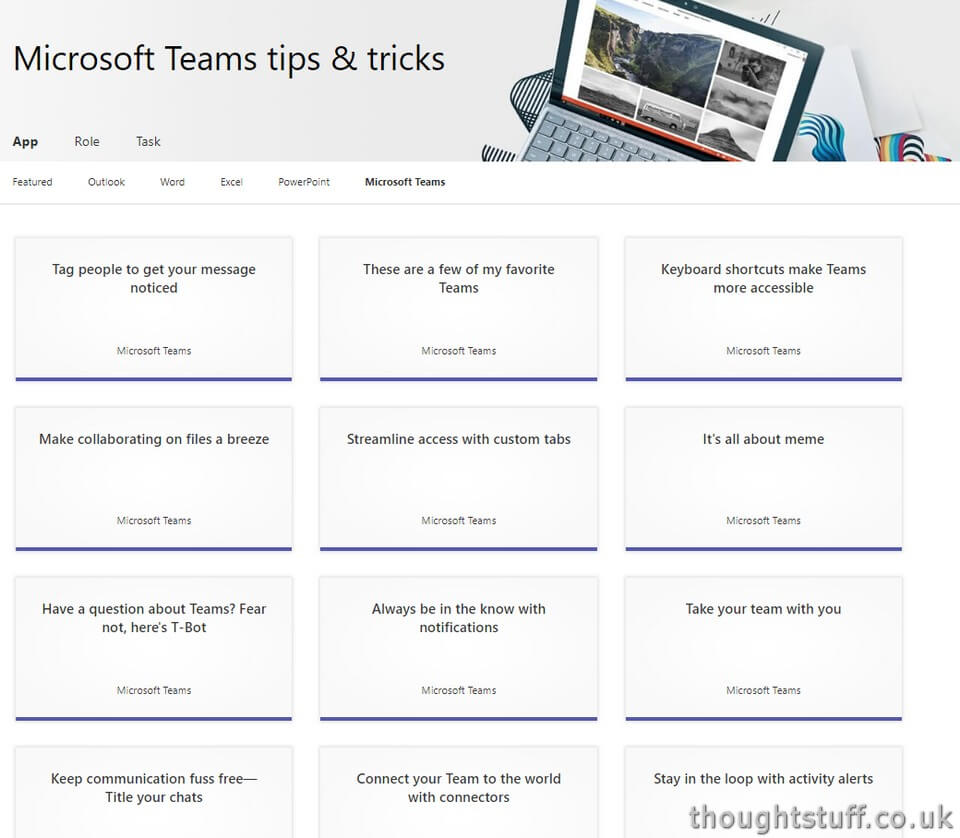 There's a handy shortlink you can give you to your users as well:
It's not just Teams tips: there are also tips for Outlook, Word, Excel, and PowerPoint as well. The tips are small snippets of usefulness, easy to consume with links to more information. Here's an example: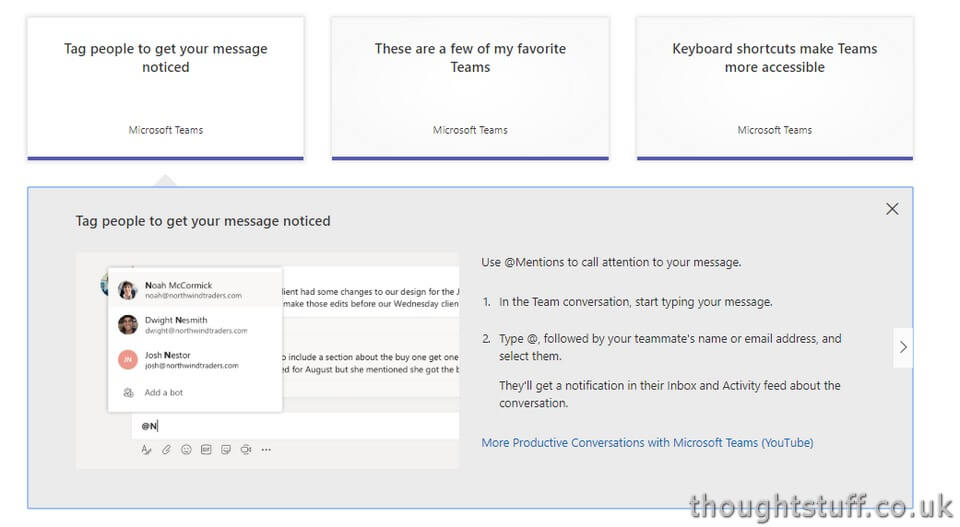 You can also filter on Roles and Tasks as well as Apps, so, for instance, you can see tips specific to Marketing, Sales etc.
It's worth checking back regularly to make sure you're up to date with all the different handy tips to using Microsoft Teams, and whether any new ones have been added.