"What does today's Microsoft mean for developers?" Read my article in the latest nor(DEV):magazine
The latest edition of the Norfolk Developers magazine is out, which is the local developer community where I live. This time around, there's an article I wrote about what it means to be a Microsoft developer today.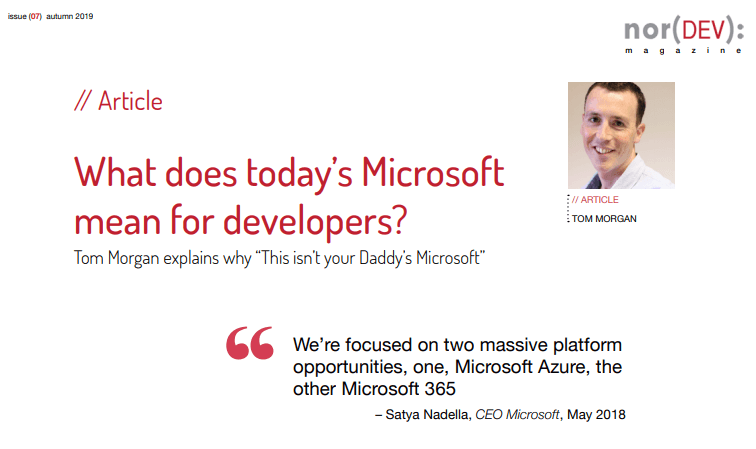 If you're a developer but haven't considered Microsoft recently, or you're thinking of jumping into development in the Microsoft ecosystem, then this article might be for you.
Download the magazine here and then turn to page 18.
Written by Tom Morgan

Tom is a Microsoft Teams Platform developer and Microsoft MVP who has been blogging for over a decade. Find out more.
---