You can now (or soon) charge money for Microsoft Teams applications
In a session at Microsoft Ignite 2020 titled One place for admins to manage Microsoft Teams: What's new in Teams manageability, Jamie Stark provided some details about a long-rumoured ability which has been a common ask by Microsoft Teams developers: charging money for apps.
It seems that IT Admins will have the ability to purchase licenses for installed Microsoft Teams applications. Whilst giving a demo of the Teams Admin Center, Jamie showed an example of an app with a purchasable plan: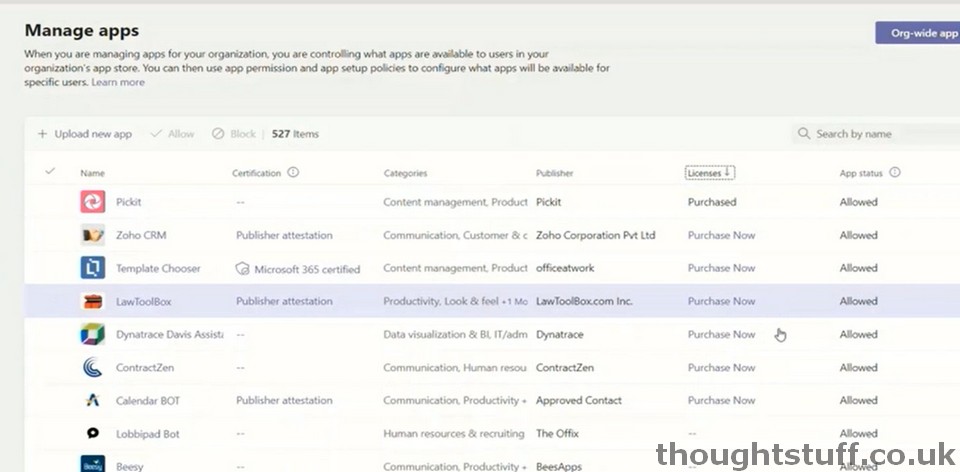 Choosing one of these applications provides more details about the licenses: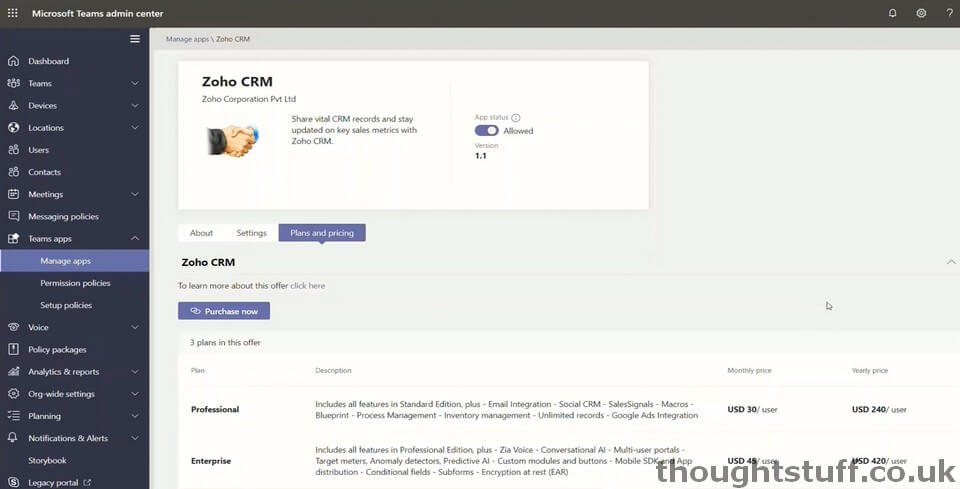 Clicking "Purchase now" takes you to App Source to complete the purchase transaction: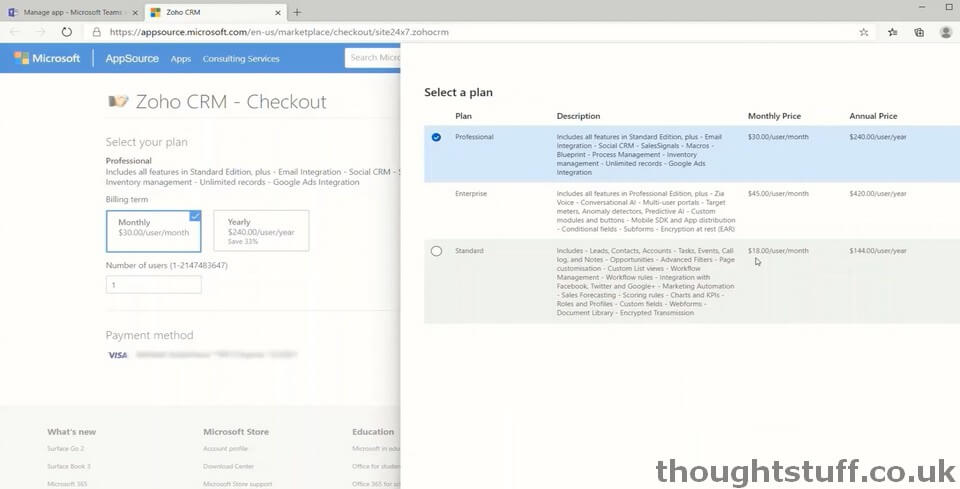 So far, I've not been able to find any information about how to set up an application to support licenses in App Source. Interestingly, the Commercial marketplace certification policies document still includes a section that prohibits any in-app purchasing: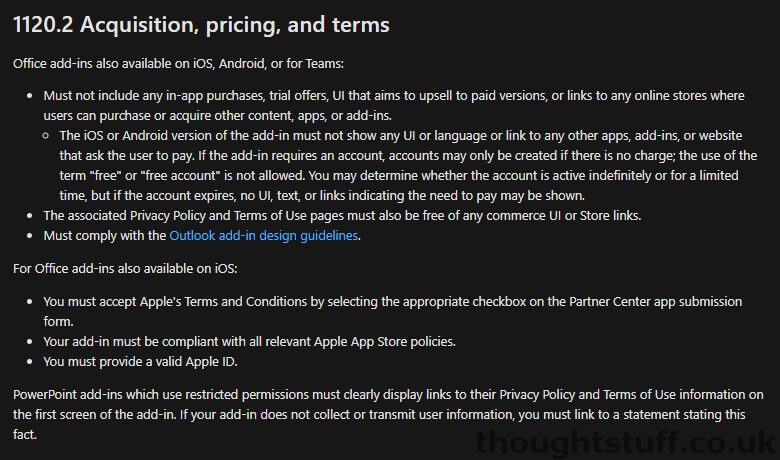 I guess that technically it's not the app itself, but the Teams Admin Center which is facilitating the purchasing of an add-on license here. But, I guess we need to wait for updated documentation around how to structure licenses, when they can be used, when they can't be used, etc.
As soon as I find out how developers can set up their applications to support this exciting and important new addition, I'll let you know!
Written by Tom Morgan

Tom is a Microsoft Teams Platform developer and Microsoft MVP who has been blogging for over a decade. Find out more.
---