IT Admins: you can now brand the Microsoft Teams Company App Catalog
It's the little things that inspire confidence. IT Admins can now upload a custom logo and set a custom colour scheme that users will see when browsing the Company App Catalog in Microsoft Teams: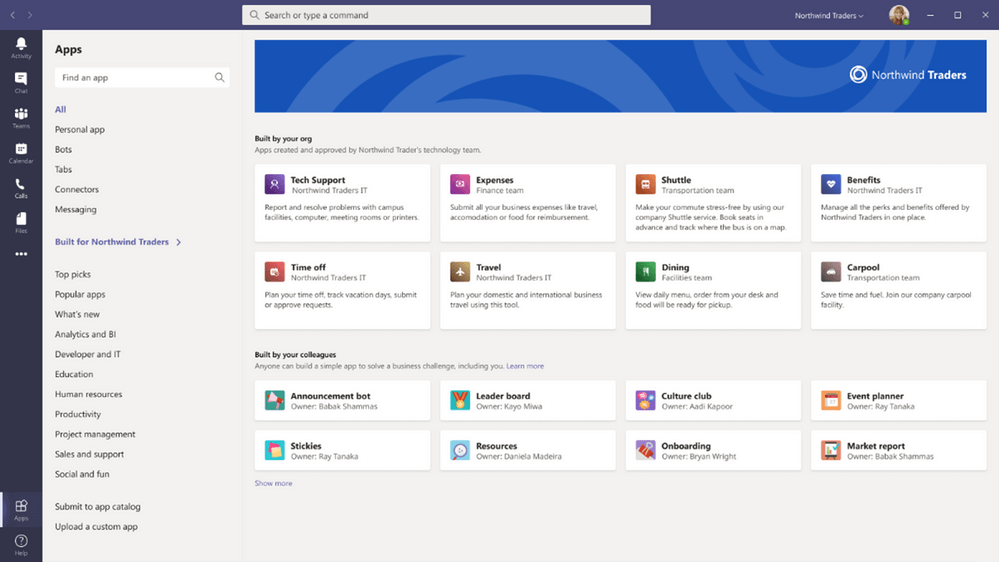 Why is this important? It helps set those applications apart from other apps in the general Teams App Store. For users who are browsing both stores, it's important that they understand which apps have been built internally and which haven't. If they're worried about which apps to choose, starting with internal ones first is less daunting than trying something external. Also, it reinforces confidence that this particular "Tech Support" app is the right one they should be downloaded, because it shows up underneath the logo of the company they are working for. It's a nice extra touch that reinforces confidence and should lead to increased app downloads.
How to configure?
Configuration is done via the Teams Admin Portal, in a new section Teams apps > Customize store. It can take up to 24 hours for changes to take effect everywhere. More details on this Microsoft Docs page: Custom apps store in Microsoft Teams.
Written by Tom Morgan

Tom is a Microsoft Teams Platform developer and Microsoft MVP who has been blogging for over a decade. Find out more.
---