Using Microsoft Teams in Primary Schools for Remote Learning – free webinar
This should be of interest to all UK Primary Schools, and any other education settings outside the UK who are grappling with providing remote learning to pupils. (Primary schools in the UK are ages 5-11).
Cornerstone CofE Primary School (Hampshire, UK) are hosting an event aimed at other Primary Schools, about how they are using Microsoft Teams for Remote Learning.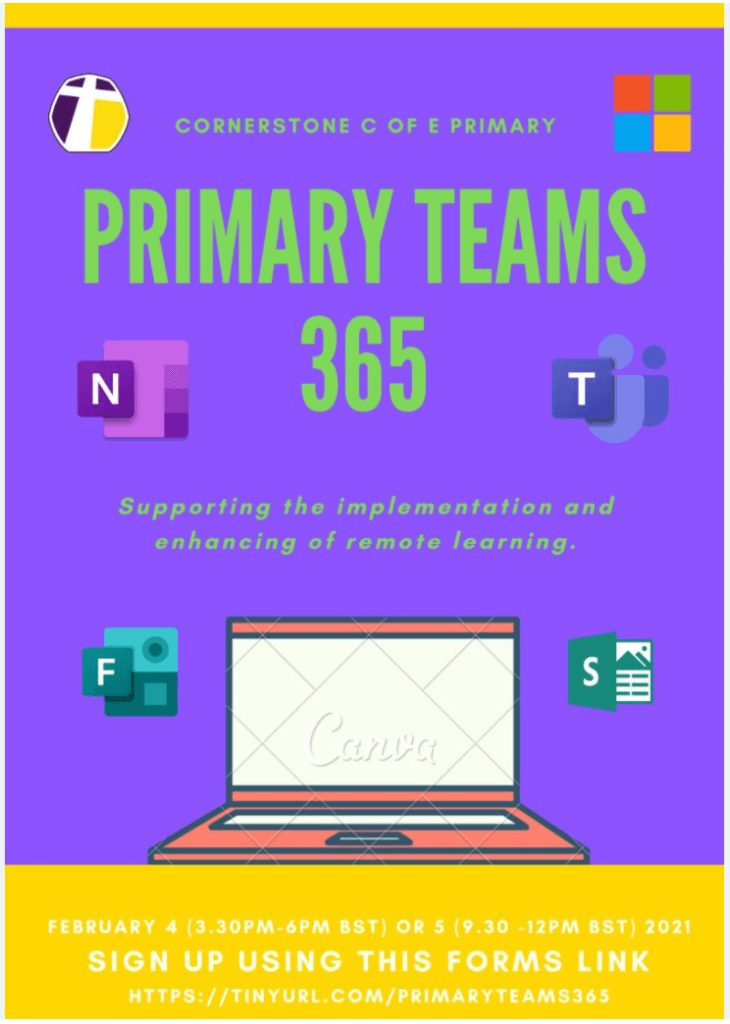 To find out more or attend (there are two opportunities to attend on Feb 4th and 5th), complete the form at: tinyurl.com/primaryteams365. Please help spread the word amongst primary school staff you know who you think would benefit from this.
Separately, here is a very cute video of another school (Danesfield School) using Teams to tell a story:
Written by Tom Morgan

Tom is a Microsoft Teams Platform developer and Microsoft MVP who has been blogging for over a decade. Find out more.
---