My Teams App moved to Partner Center – this is what it looks like
For a while now, we've known that management of Teams Apps was moving from Seller Dashboard to Partner Center.
Well, my Teams App RememberThis has just been moved. The last time I spoke about this, I wrote that you would know when your app was moved via email. This is the email I received to let me know that the move had taken place: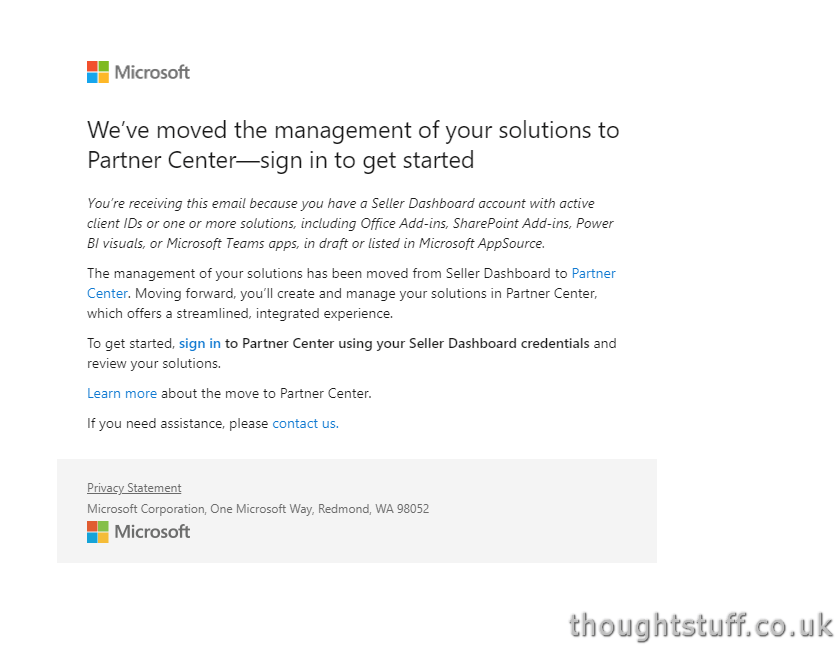 So, of course, I went to Partner Center to see my app. As you can see, the move happened successfully and my app is listed in Partner Center!

Clicking on the product displays the Product Overview and links to change properties, Marketplace listing etc: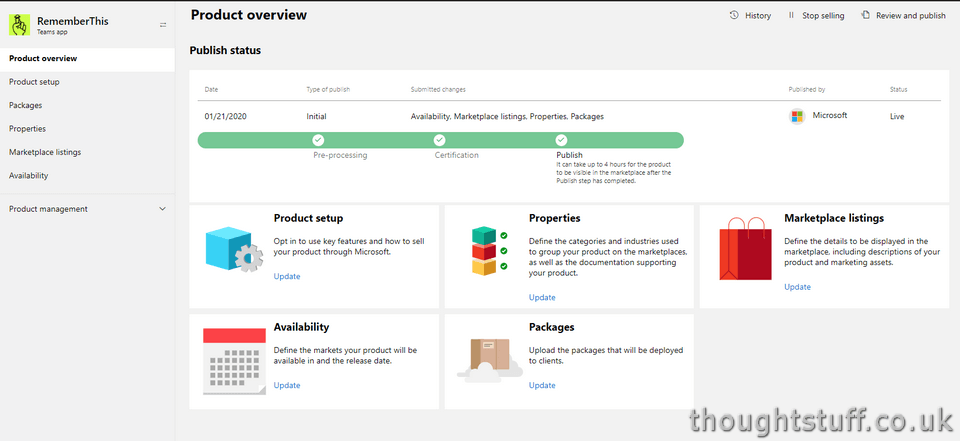 One of the things I knew I would need to check was Market Availability. Partner Center has a wider reach than Seller Dashboard, and one of the recommended post-move checks includes reviewing the markets in which your application should be made available. For me, I selected all and also ticked the box to "make my product available in any future market":

One of the outstanding queries about the move to Partner Center was whether it would be possible to monetize Teams Apps. However, from everything I'm seeing right now, it looks like that won't be possible:

That banner message links to a page: Moving from paid to free add-ins, which in turn links to a page: Monetize your Office 365 add-in through Microsoft Commercial Marketplace. That page includes the line "You are also free to monetize using your own payment model." which I think means that Microsoft won't be offering a monetization model for apps, although they are providing a way to integrate SaaS services.  If I find out more I'll let you know. 🙂
All in all, migration was a complete success. My app is still available, and now all my management is done through Partner Center.