Build an App for Microsoft Teams … and win up to $20K in cash and prizes!
Microsoft are running a App Development Challenge to drive the creation of new Microsoft Teams apps. Until Feb 8th 2021, once they have registered developers who build and publish apps can be eligible to win a share of $45,000 in cash, and prizes. In order to be included you need to publish your app to the Teams App Store (so, no side-load or organisational only apps).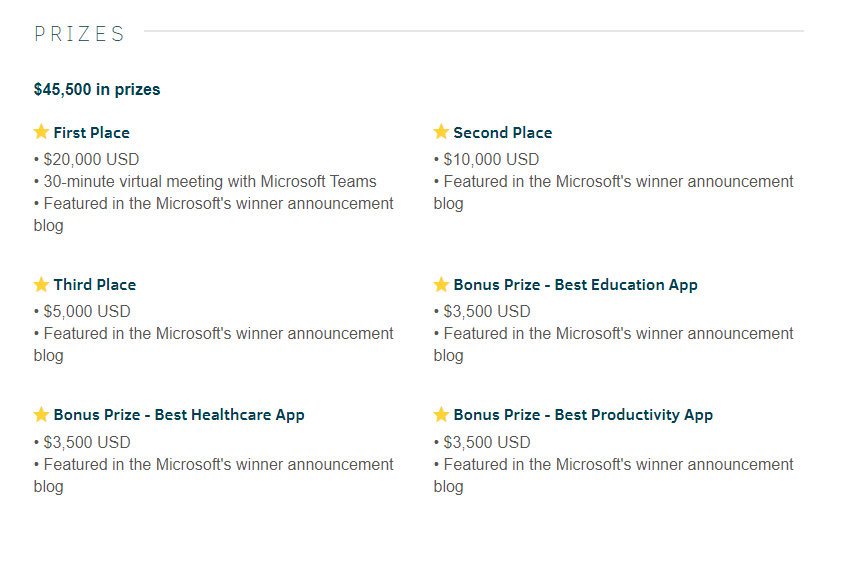 Winners will announced on or around March 15th 2021. Applications need to have both Partner Center account and a MPN ID. Read the rules, and then join in the Challenge!
Written by Tom Morgan

Tom is a Microsoft Teams Platform developer and Microsoft MVP who has been blogging for over a decade. Find out more.
---