Commsverse – Pre-Conference Virtual Events starting Sept 1st
It's been a long time coming, but in-person conferences are slowly coming out of their extended hibernation. One of the first in the UK to hit my horizon is Commsverse, which I've previously talked about.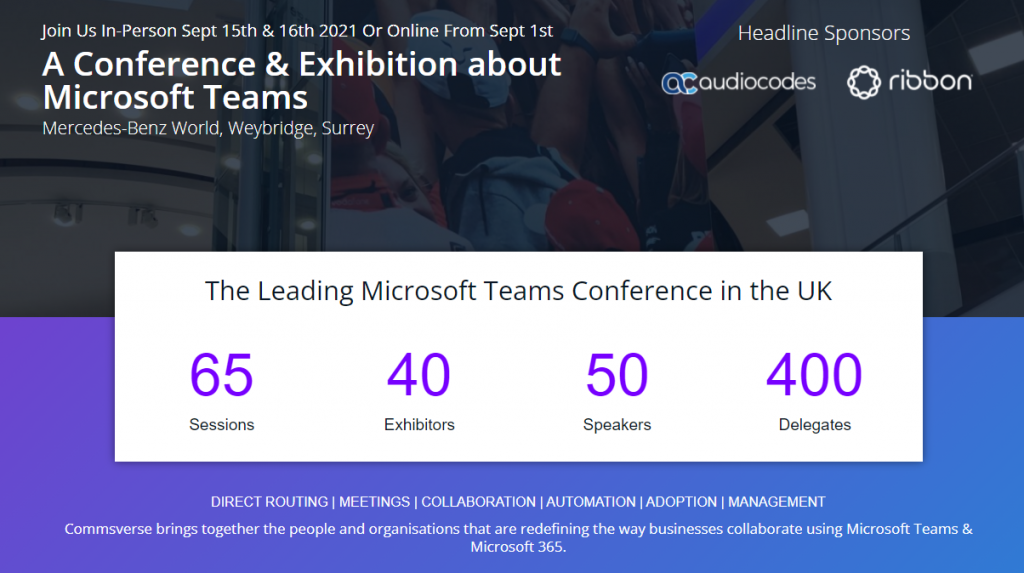 However, today I want to draw your attention to the pre-conference virtual events. There are 6 days of events with each day focused on a different are of Microsoft Teams:
Sept 1 – Teams Voice As A Service Day
Sept 3 – Teams Voice For Complex Orgs Day
Sept 6 – Teams Contact Centre Day
Sept 8 – Teams User Adoption & Emplowerment Day
Sept 10 – Teams User Productivity Day
Sept 13 – Teams Hybrid Workplace Day
These are free-to-attend vendor-led sessions. In the video, I outline why I think this is a really smart idea, whether you're attending Commsverse or not. Check them out today and start adding them to your calendar!
Written by Tom Morgan

Tom is a Microsoft Teams Platform developer and Microsoft MVP who has been blogging for over a decade. Find out more.
---