Microsoft Ignite November date confirmed, will be virtual only.
Edit: a previous version of this blog post indicated that the schedule was available. It wasn't – that was the Spring schedule!

Microsoft has just confirmed that the next Microsoft Ignite will be November 2-4 and will be online only: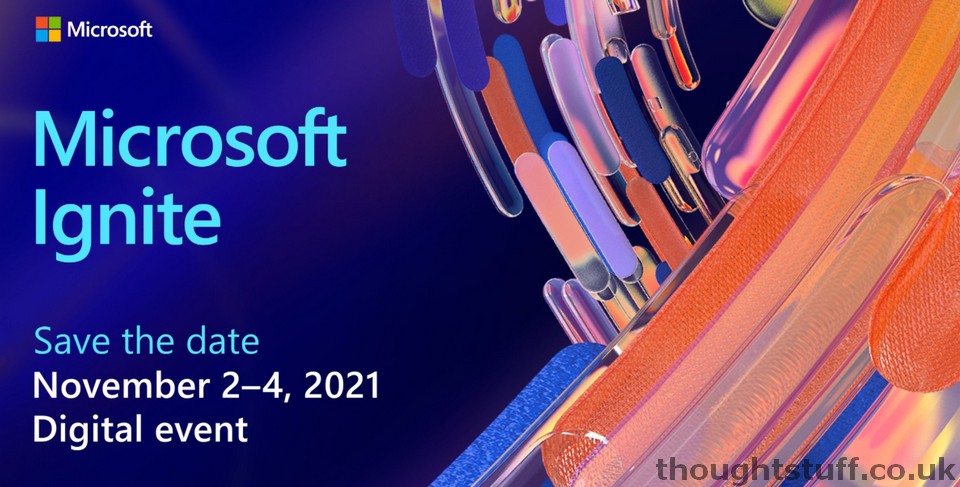 With the Delta variant still very much active, another digital event completely makes sense, although many people are looking forward to when Ignite will once again be in person.
However, Microsoft will (I'm sure) continue to work hard to make this event the best that it can be. From my previous experience with the event team, I can tell you that they are some of the best, most enthusiastic and dedicated people I've worked with, and they will be working behind the scenes to do as much as they can for this.

Right now, the Ignite website only has this small announcement, promising "product demos, Q&A with Microsoft experts, technical deep-dives, and more".
Expect more blog posts once we know more about the session content… 🙂

Written by Tom Morgan

Tom is a Microsoft Teams Platform developer and Microsoft MVP who has been blogging for over a decade. Find out more.
---