Protect what's important: creating Teams with sensitivity labels via API & template
You'll soon be able to specify a sensitivity label when creating a Microsoft Teams team via Microsoft Graph APIs or when creating from templates. Sensitivity labels are a way of classifying different teams according to their content and applying different rules around access control etc.
There's a new roadmap item that describes this feature, with a status of "in development":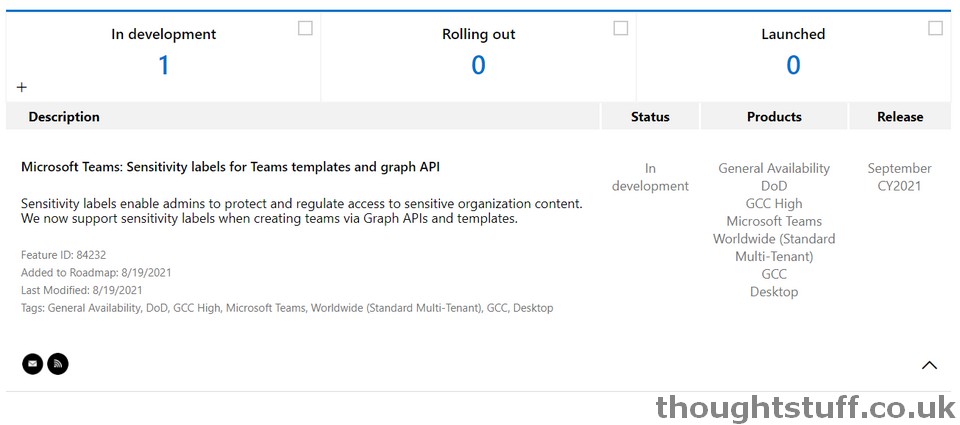 For API calls, the most likely way this will be implemented is by specifying the value in the team resource type provided when POSTing to create a new team. There is already a classification property there now which is an optional field that "typically describes the data or business sensitivity of the team", so I imagine this is the property that will be used for this (if it isn't already – it almost looks like it would work today, but I haven't tried it).
The estimated release date is September 2021, although it can take some time to roll out across the world. It also appears that this tenant will go live at the same time for multiple Microsoft Cloud types including DoD, GCC and GCC High.
Written by Tom Morgan

Tom is a Microsoft Teams Platform developer and Microsoft MVP who has been blogging for over a decade. Find out more.
---