Microsoft Ignite 2022: by the numbers
Microsoft Ignite is big. The session catalog for 2022 is now out, and there are over 750 sessions. Each session is available to search and read about in the catalog in 6 different languages – English, French, German, Japanese, Mandarin, and Spanish – as well as having human audio interpretation in those languages, making a combined total of over 4,500 sessions. [There are another 28 AI-produced closed caption translations as well for each session.]
In 2018, I ingested the data about Ignite sessions and produced some PowerBI visuals. I thought it would be fun to do the same this year.
I'm not going to go into any detail about the sessions in this blog post. I'm going to be doing that later today, in a video looking at the session catalog and showing you how I choose my sessions for Microsoft Ignite. If you'd like to find out how I do this, be sure to subscribe to my YouTube channel.
Note: all data is correct as of September 29th and is likely to change over time. I draw no conclusions from this data, I'm just presenting it for you to draw your own conclusions about it. I also don't make any particular assertions about the correctness of the data – I've done my best to not introduce any errors during the ETL process but can't guarantee it.
Don't forget: Microsoft Ignite is free to attend digitally, but you do need to register, so do it now and then come back to read this!
In-Person vs Online
Microsoft Ignite this year is a hybrid event. Not only will there be online sessions, but there is an in-person conference happening in Seattle, plus additional sessions hosted around the world. Here's what that looks like: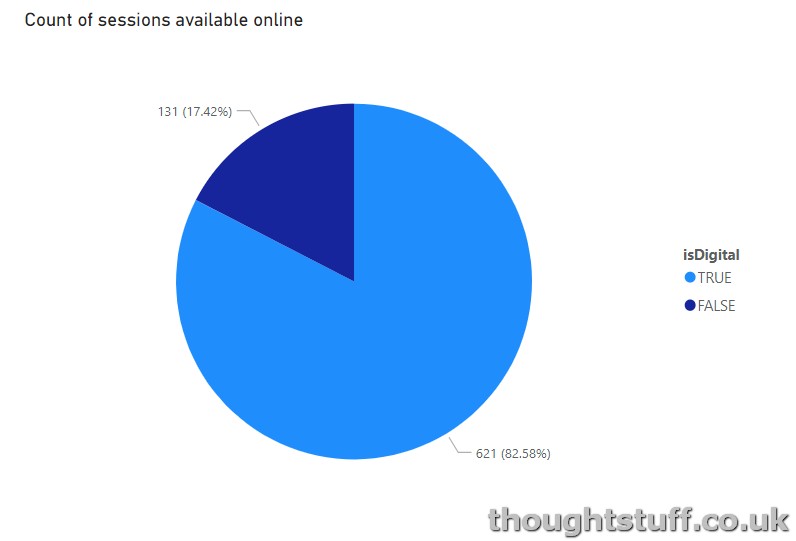 As you can see, over 80% of Ignite sessions will be available online.
This doesn't mean that the 131 sessions which aren't available online are the only ones which are in-person. There are actually over 300 in-person sessions, but many of them are available online as well.
So, what are those in-person-only events? Here's where they are happening: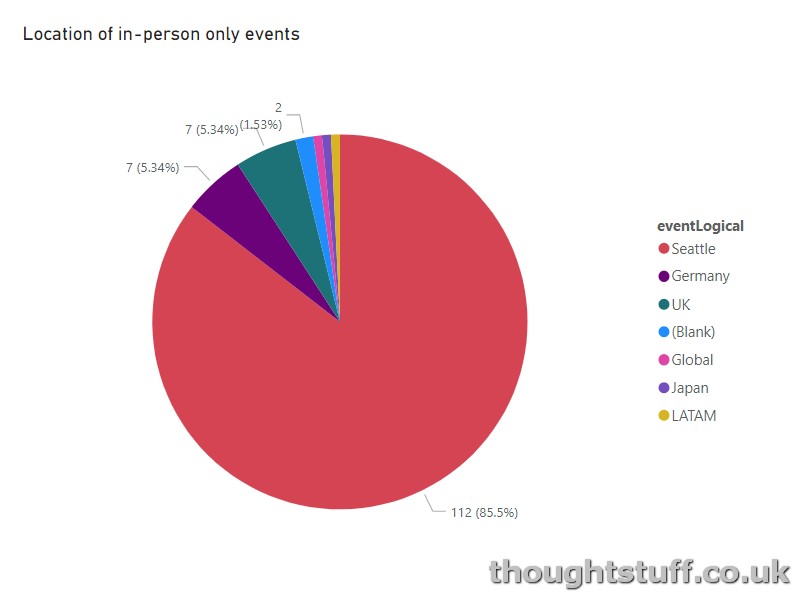 Taking a quick look through the list of sessions there are some Ask The Expert sessions, some Meet-Ups but also some more normal-looking sessions.
How long are sessions?
Some of the data is here is still incomplete (as you can see by the 0 length sessions) but it looks like 30 mins is the favored session length this year: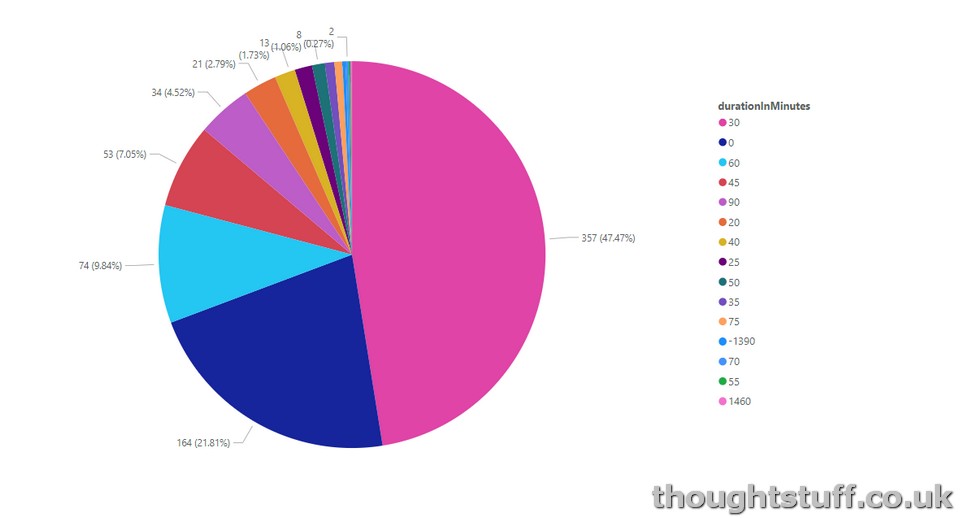 What sort of sessions will there be at Ignite?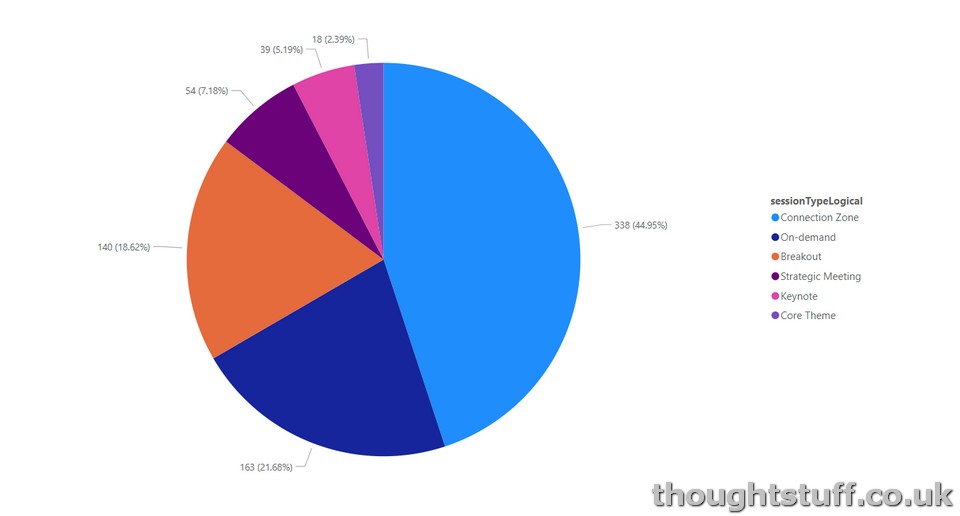 The Connection Zone further breaks down into various different types of offering: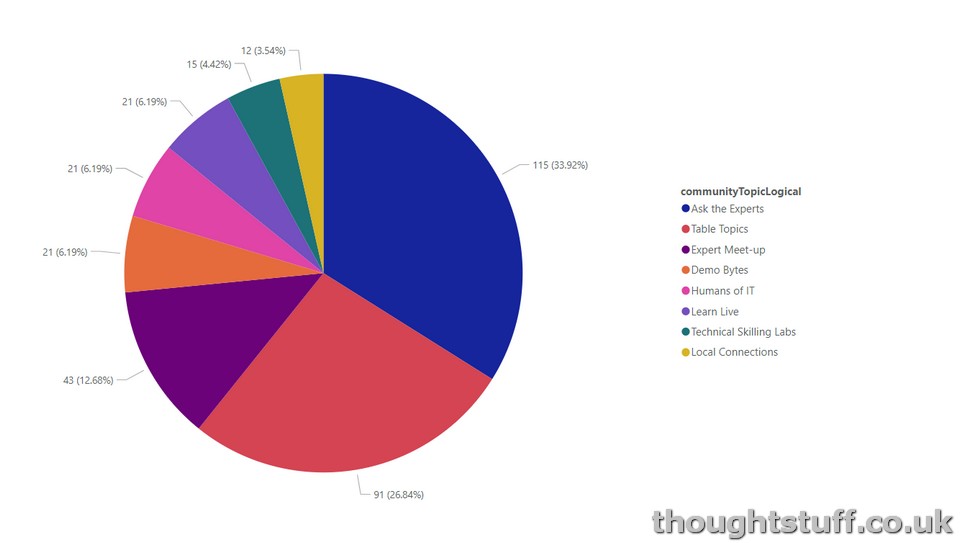 What are the sessions going to be about?
This is harder to visualize because there tends to be a lot of overlap between topics and solution areas, for instance "Azure" and "Azure Data". However, there are some core "themes" for Ignite this year, which some of the sessions pick up on: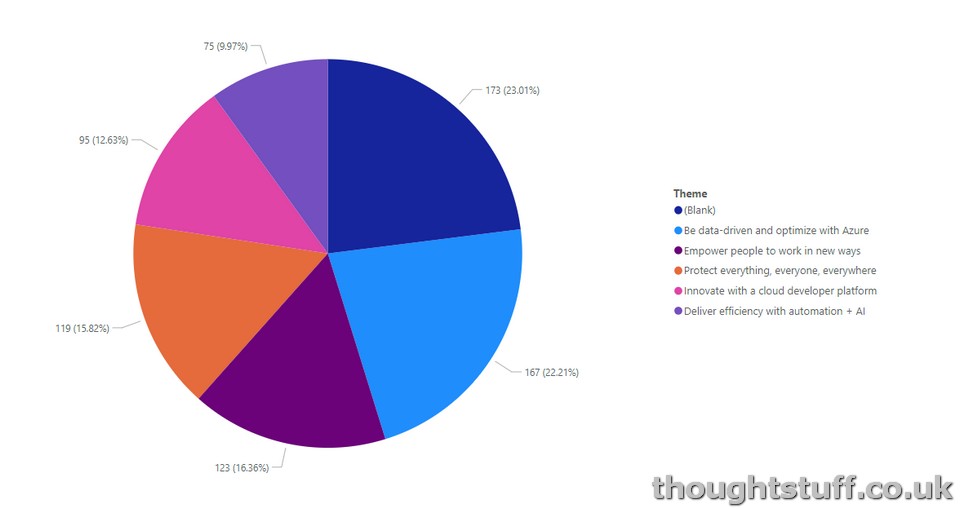 I like this graph because it shows there really is something for everyone at Microsoft Ignite this year: regardless of whether you are Developer, IT Pro, Security Architect or work with data.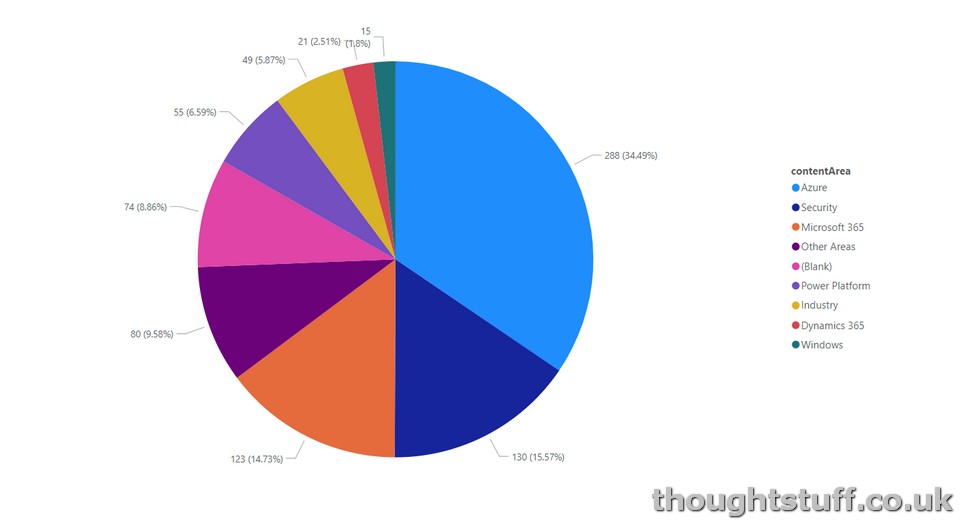 As you'd expect, Azure is the biggest area of content, followed by Security and Microsoft 365.Look at the Power Platform section, though! More sessions than Dynamics 365
There are some stand-out solution winners as well: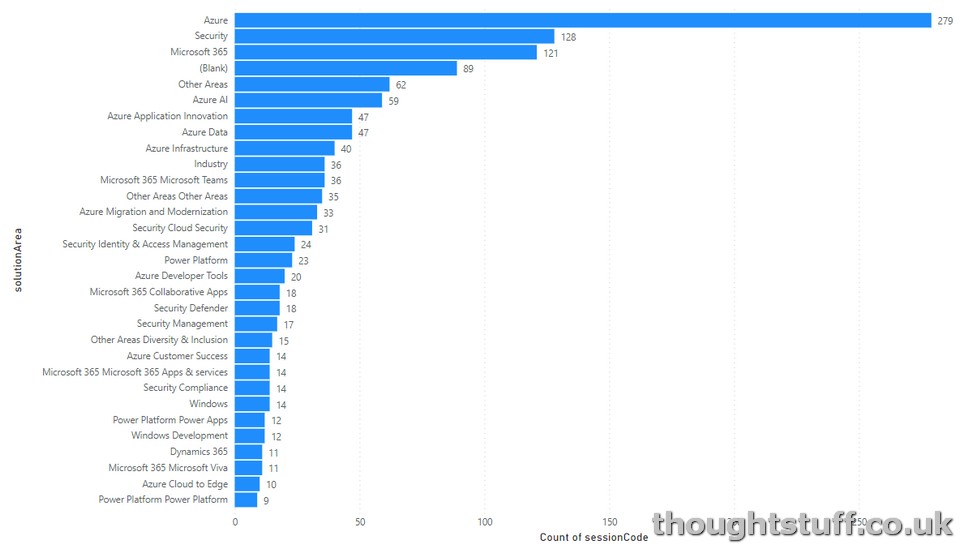 There are nearly 300 sessions without a topic listed at the moment, but for the ones that do have topics, here's a pretty word cloud of what they are: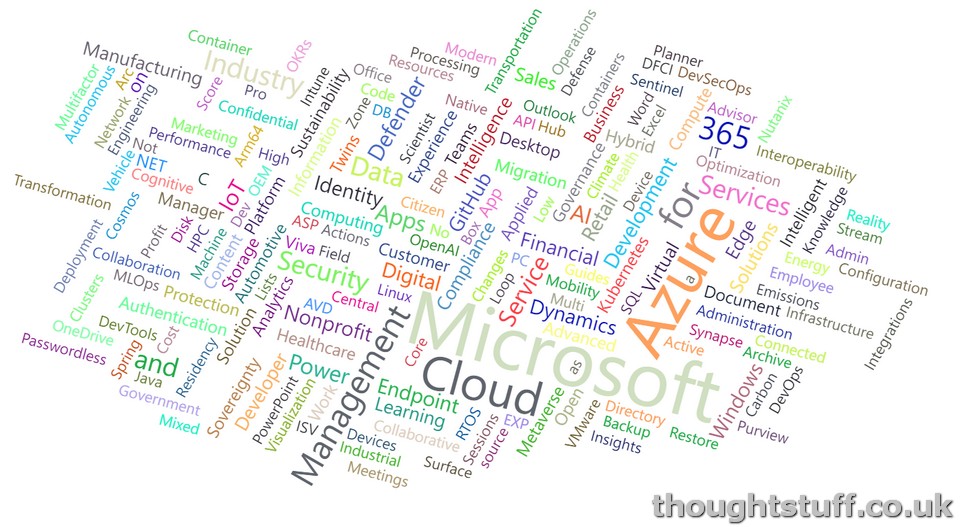 How technical will the sessions be at Ignite this year?
Nearly a quarter of sessions don't have a level assigned yet, so this graphic is likely to be skewed somewhat, Also, my un-scientific experience is that the more expert-level speakers are often the ones who leave their session submissions to the last moment, so this ratio may well change in the coming days: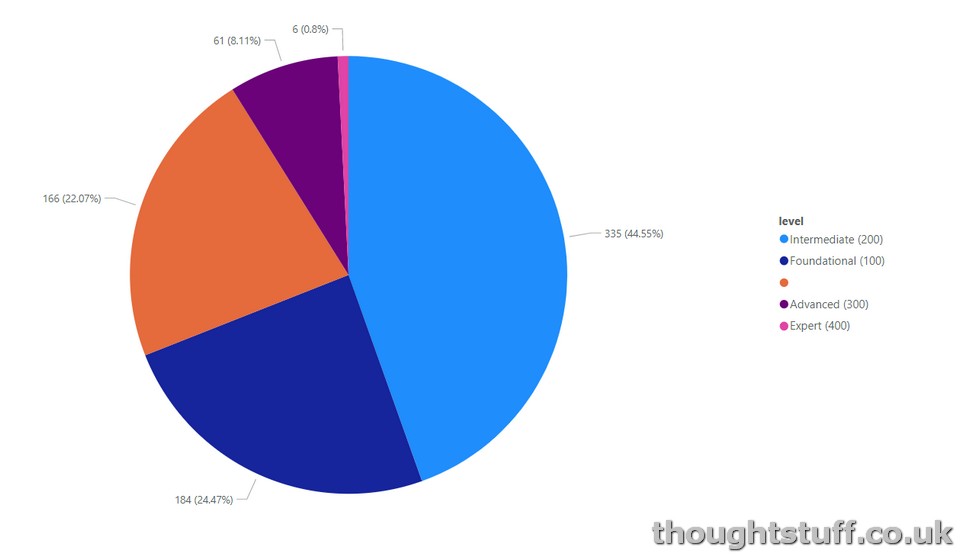 Have you seen something you like, or you want some more detail about some of these sessions? The session catalog is available to browse now, and remember to register to attend Microsoft Ignite this year.
Today, I'll be releasing a video showing you how I search the session catalogue for sessions I'm interested in, so be sure to subscribe to my YouTube channel for that.
Written by Tom Morgan

Tom is a Microsoft Teams Platform developer and Microsoft MVP who has been blogging for over a decade. Find out more.
---