There's a new Microsoft Teams Toolkit out for Visual Studio developers
At Build 2021, Microsoft announced an updated version of the Microsoft Teams Toolkit – version 2.0.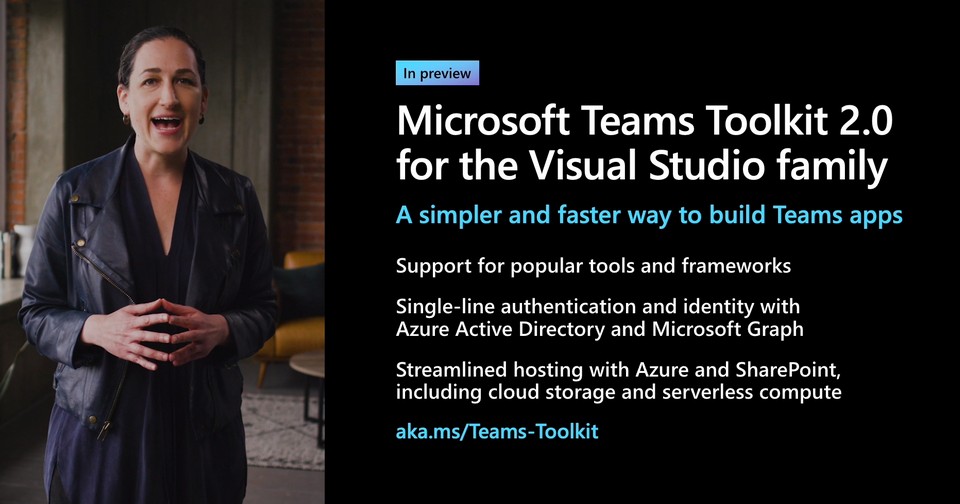 Right now, it looks like this is only available for Visual Studio Code.
New features include more integration with Azure and SharePoint – making it easier to deploy and host apps. There's also more help for common authentication and identity tasks.
Get the latest Teams Toolkit here: Teams Toolkit (Preview). In addition, if you want more detail, want to jump into the code that makes up the Toolkit, or want to contribute to this project, you can do that too: here's the GitHub project.
This is a new announcement, and it's likely that more information will be available over the coming days, so be sure to keep up to date with my Build 2021 coverage. I'm writing blog posts, recording videos, and posting on Twitter.
Written by Tom Morgan

Tom is a Microsoft Teams Platform developer and Microsoft MVP who has been blogging for over a decade. Find out more.
---