Create your own Microsoft Teams Together Mode scenes!
Is the coffee shop layout just too boring for how your co-workers like to meet up? Or maybe you're a corporation who wants everyone to feel like they're still meeting in the big boardroom in the head office, and want to make Together Mode look just like it does in real life?
Good News! Microsoft will now let you design your own Together Mode scenes for Microsoft Teams!
At Build 2021, Microsoft announced a new scene designer for developers to enable them build custom scenes for Microsoft Teams meetings. They can also share these new scenes with other users.
This scene designer will be part of the Microsoft Teams Developer portal, available at dev.teams.microsoft.com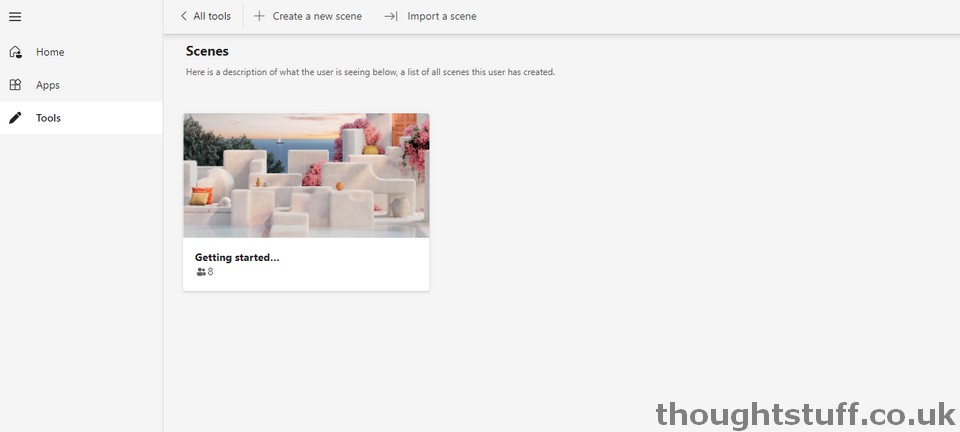 How it works
You can quickly and easily create a new scene by adding images, then adding the number of participants you want to support and placing them in the correct position: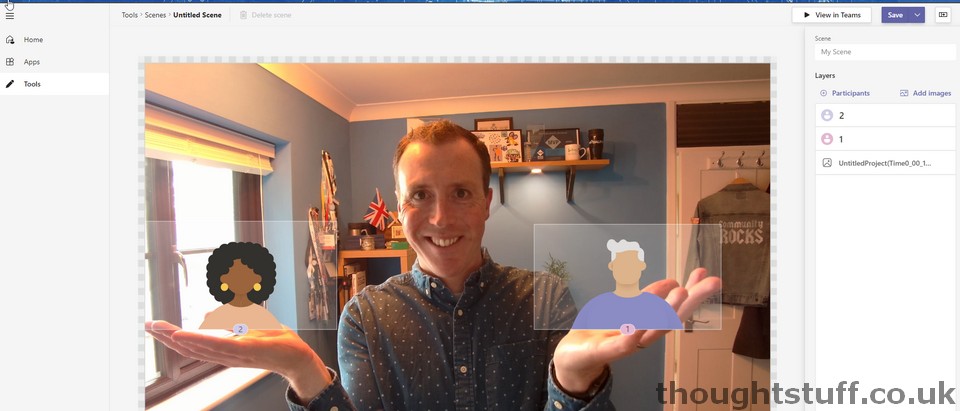 When you're ready you can either "View in Teams" which imports the scene into your Teams client. I don't think it's necessary for everyone in the meeting to have installed the new scene. Your new scene should show up in Together Mode.
You can also "Export" your scene – this creates a zip file containing any images you have used, plus a JSON manifest file which describes your scene. This JSON file contains the co-ordinates of participants as well as the size and co-ordinates of any images.
You can read more about this announcement (and see more screen shots) here: Four new features to build richer apps for Microsoft Teams meetings  – Microsoft 365 Developer Blog
This is a new announcement, and it's likely that more information will be available over the coming days, so be sure to keep up to date with my Build 2021 coverage. I'm writing blog posts, recording videos, and posting on Twitter.
Written by Tom Morgan

Tom is a Microsoft Teams Platform developer and Microsoft MVP who has been blogging for over a decade. Find out more.
---