New Emojis coming to Microsoft Teams
Stop everything. New Emojis!
Depending on how you feel about them, emojis have become a core part of how we communicate. Now, Microsoft are shaking it up, with a bold new approach to these graphic representations of our emotional state. In a Medium post (a curiously non-corporate choice), Microsoft credits 9 "emojiologists" for producing this refreshed collection:
Microsoft says that the new icons, which are coming to Microsoft 365 (so, Microsoft Teams, Windows, Outlook, Yammer and elsewhere) are more in tune with their new Fluent Framework, and will be 3D rather than 2D as they are today:
"You're on mute": There's an emoji for that
Microsoft is also creating new emojis to represent some of the things we've been all too familiar with over the past 18 months, such as multi-tasking, parenting-whilst-working, and "the pajama suit":

It's the return of Clippy
Even as I write this, I'm checking once again that today isn't April 1st. The more standard paperclip emoji, in Microsoft's new vibrant 3D world .. of course, it's Clippy!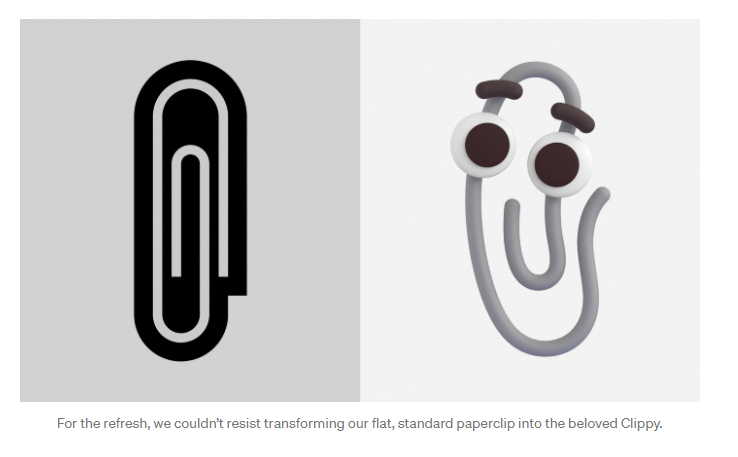 Coming end of year 2021
Whether this is something to look forward to, or dread (and I imagine it will divide opinion like only great art can!) expect this to start rolling out to Teams and Windows by "this holiday season", with Yammer and Outlook getting them in 2022.
Written by Tom Morgan

Tom is a Microsoft Teams Platform developer and Microsoft MVP who has been blogging for over a decade. Find out more.
---