New Skype Bots mean better IFTTT Integration!
The new Skype Bots program continues apace, with a recent update, and collaborations with a number of new partners. One of these is IFTTT.
The latest update brings a number of new features:
support for the bot communicate with groups, not just peer-to-peer,
visual cards (similar to Twitter cards) to allow application developers to show information more visually
Third-party authentication support within cards
integration with Bing to support natural language processing and intent discovery
Also announced were partnerships with a number of new partners. You can now look up flights, find gig tickets and plan your next holiday using Skype Bots. There is even a Spock bot you can talk with to learn the ways of Vulcan logic!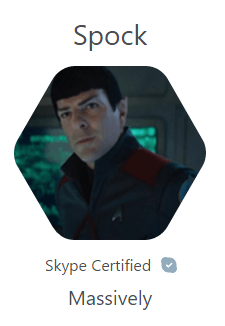 However it was the IFTTT integration which interested me the most. Last year I wrote a blog post with some code demonstrating how you could hook up IFTTT to Skype for Business (Microsoft Lync at the time). It was a bit of a hack and not a great solution. This implementation is much nicer – because Skype shows up as a proper IFTTT Channel:

This is really quite cool. You can now receive Instant Message notifications in response to anything else you have connected to IFTTT – this could be the weather, important emails, home security alerts, or whatever.
You can configure what is sent, as well as whether you want the message sent to a Skype group or just send to you 1-to-1. Here I'm configuring a new recipe to IM a group with tomorrow's weather: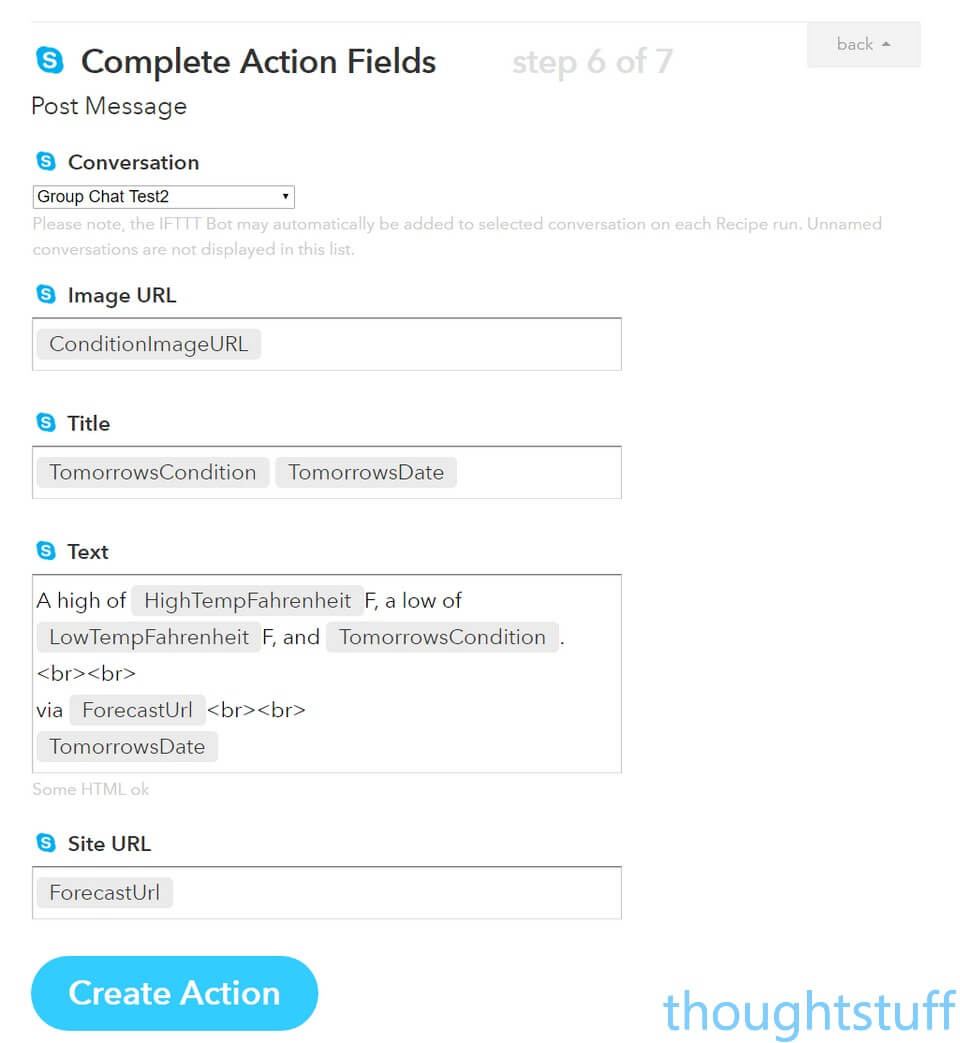 There are currently no triggers which you can define. It would be super-cool if eventually some were implemented, so that I could IM the Skype Bot commands which translated into IFTTT actions. However I'm definitely going to be making use of this new Skype Bot today to help me automate those parts of my life I'm already using IFTTT for!